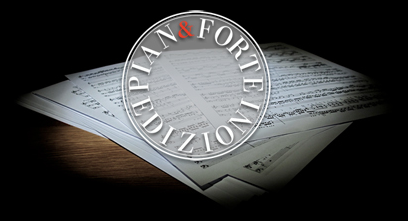 home
>
Instrumental music
> Concerto a flauto traverso concertante, 2 violini, viola e fagotto o basso concertante (Bodinus Sebastian)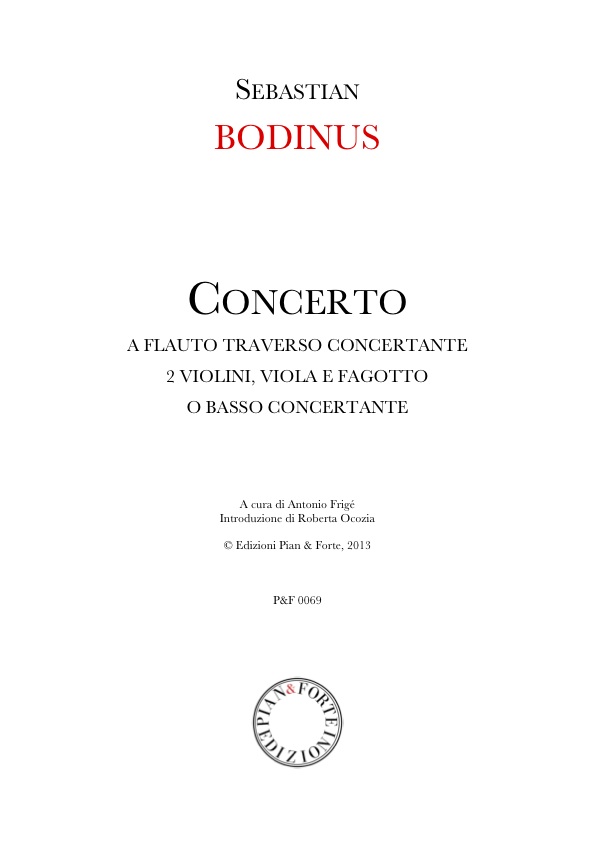 Concerto a flauto traverso concertante, 2 violini, viola e fagotto o basso concertante
(Instrumental music)
Badische Landesbibliothek Karlsruhe
Trascrizione a cura di Antonio Frigé
Introduzione di Roberta Ocozia

40 pag.

ISBN 978-88-98342-68-6

Despite the quality of his compositions, today Bodinus Sebastian (c. 1700 - Pforzheim 1759) is not counted amongst the most famous masters of his time. The concerto in D major for flute and bassoon presents the knowledge of this master of composition who was also an active musician in the first half of the eighteenth century.
The scarce biographical information attributes to Bodinus the violin formation which he puts to good use when in 1718, arriving in Karlsruhe from the duchy of Saxe-Gotha, he entered the service of the Margrave Karl Wilhelm of Baden-Durlach as a violinist. Ten years later, again for the benefit of the same court, he served as the concertmaster, being appreciated by his superior, the Kapellmeister J. M. Molter.
In 1733, the outbreak of the war of the Polish succession destabilized the balance of the court, pushing Margrave to dissolve the orchestra. In 1736, at the end of the conflict, court life was reorganized and Bodinus was able to return to his place. Already in 1738, however, he was relieved of his job after the death of Margrave...
Files:

partitura

5.00€

parti

10.00€

score + parts

15.00€
Copyright Edizioni Pian & Forte 2017 - AssociazioneProMusica - P.iva 09754000967 - Tutti i diritti sono riservati -
Cookie Policy
-
Privacy Policy