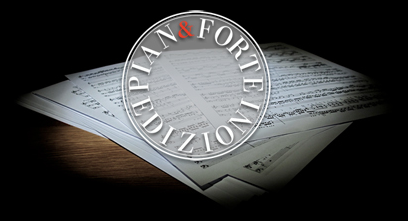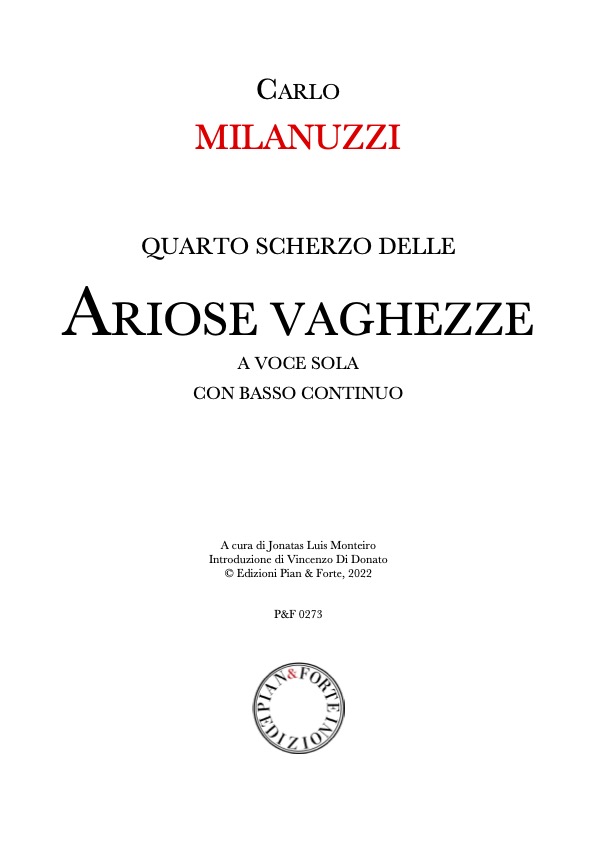 Quarto scherzo delle Ariose vaghezze a voce sola con basso continuo
(Secular vocal music)
D-Hs, Hamburg, Staats- und Universitätsbibliothek Carl von Ossietzky
Trascrizione a cura di Jonatas Luis Monteiro
Introduzione di Vincenzo Di Donato

ISMN 979-0-705102-52-9

60 pagine

The legacy of the monodic strophic chant that from the Frottola transforms into the Canzonetta, passing through the different aspects of the Villanella, was received and elaborated on in Venice by various composers present in the city in the early decades of the seventeenth century. They had absorbed the new Monteverdian style used in operas, focusing on the kind of compositions that allowed an affective dramatization and enlightened the meaning of words that the strophic texts of the Canzonetta could hardly suggest, however, not completely forgetting a lighter popular repertoire. Around the second decade of the seventeenth century a typical taste for the strophic Canzonetta flourished in the Serenissima, which in the meantime took on its own physiognomy:
simpler and less artificial melodies than the ones used in Rome and less linked to dance such as those sung in Florence or Turin; therefore easy and captivating melodies accompained with Spanish guitar that became immediately popular, making an excellent investment for the Venetian publishing industry of the time.
Carlo Milanuzzi from Santa Natoglia, today Esanatoglia MC, (159? -1647ca) was the most representative composer of this genre during his stay in Venice. He published nine books of "Ariose Vaghezze" and we have information about his life from his numerous publications.
He was an Augustinian monk and his status led him to a wandering life. He was organist and teacher in the Chapel in S.Agostino in Perugia, in S.Eufemia in Verona, in S.Stefano in Venice, in Noventa Di Piave, Finale Emilia and Camerino.
His musical production is considerable: his sacred music includes psalms, masses, motets and a compline; in these compositions the style blends the cantability of the Roman lauda with the affectivity of the new Monteverdian language.

Files:

Partitura

7.00€
Copyright Edizioni Pian & Forte 2017 - AssociazioneProMusica - P.iva 09754000967 - Tutti i diritti sono riservati -
Cookie Policy
-
Privacy Policy