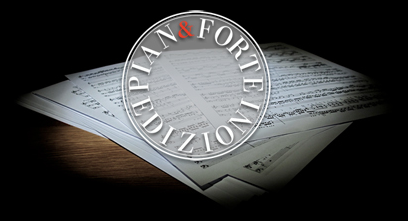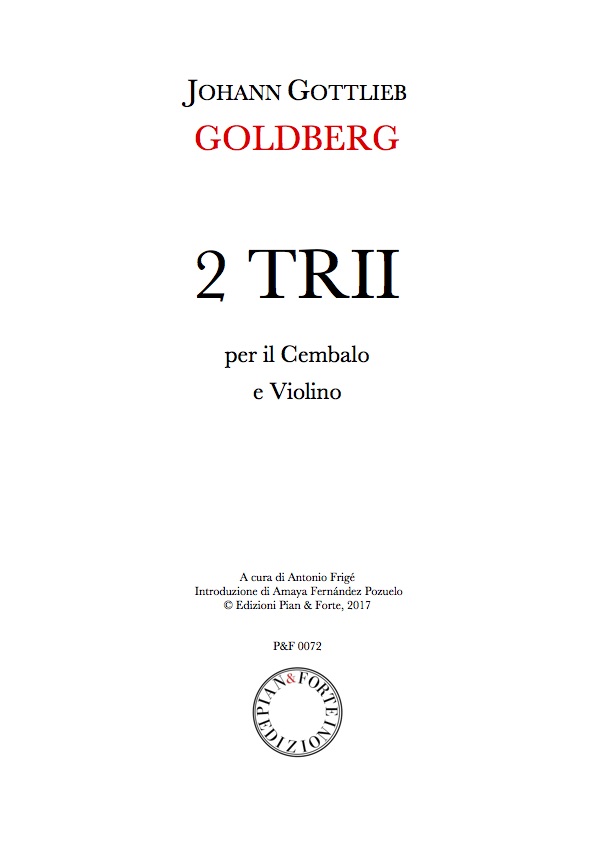 2 Trii per il Cembalo e Violino
(Instrumental music)
Staatsbibliothek zu Berlin - Preußischer Kulturbesitz, Musikabteilung (D-B), Mus.ms. 7921/6
Trascrizione a cura di Antonio Frigé
Introduzione di Amaya Fernández Pozuelo

44 pagine

ISBN 978-88-98342-71-6

Johann Gottlieb Goldberg (variously spelled Goltberg, Golberg, Gollberg, as well the second name latinized to Theophilus), was a harpsichordist, organist and composer. Born in Danzig (Gdańsk) in 1727, he was baptized on March 14 at the church of Santa Maria. (Several sources indicate him as originating in Königsberg).1
His father Johann, transferred to Danzig from nearby Ohra, became a well known luthier in that city. There are numerous instruments signed by him between 1726 (the year of his naturalization in Danzig) and 1759. It is quite probable that the young Johann Gottlieb learned the rudiments of music in his father's house. Further contributions to the extraordinary musical development of the young musician may have come from contacts between his family and the most important musician of the city, the composer Johann Balthasar Christian Freißlich, as well as the possible influence of the organist of the church of Saint Elizabeth, Johann Jeremias Du Grain. Already at the age of ten, his precocious talent was noted by the Russian ambassador to the court of the electorate of Saxony, the Baron (and later imperial Count) Hermann Karl von Keyserlingk. A great enthusiast of music, the nobleman became, from that moment, his protector, and he took it upon himself to see to the continuation of his musical studies. To this end, he took the boy with him on his return to Dresden in 1737...
Files:

Partitura

8.00€

Parti

7.00€

score + parts

15.00€
Copyright Edizioni Pian & Forte 2017 - AssociazioneProMusica - P.iva 09754000967 - Tutti i diritti sono riservati -
Cookie Policy
-
Privacy Policy