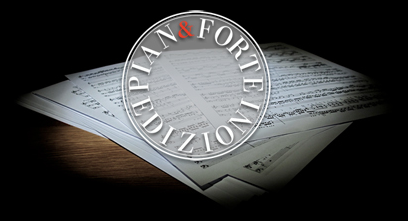 home
>
Instrumental music
> Seven Sonatas for two violins with a thorough bass for the harpsichord or violoncello (Arne Thomas Augustine)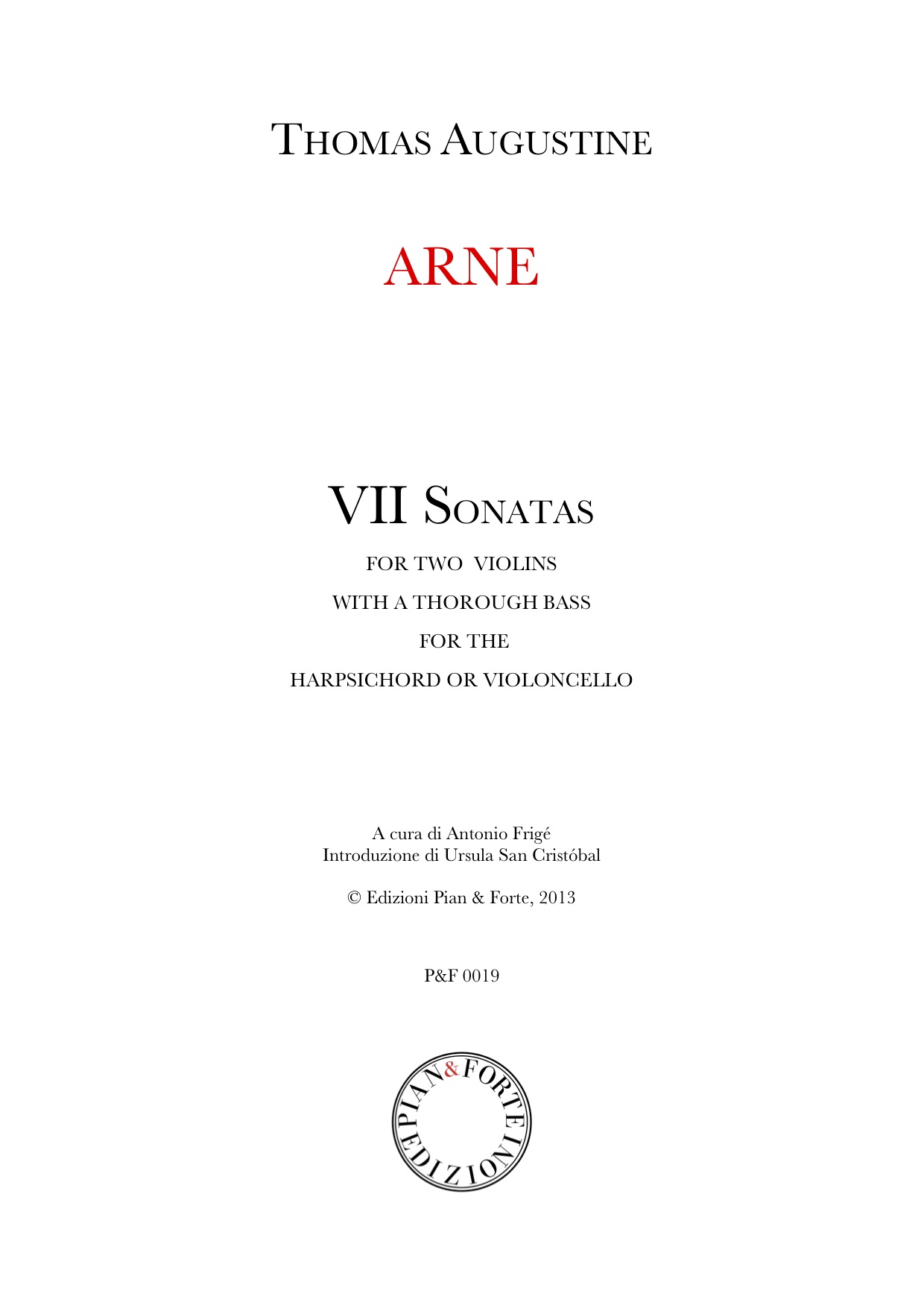 Seven Sonatas for two violins with a thorough bass for the harpsichord or violoncello
(Instrumental music)
Sibley Music Library, Rochester
Trascrizione a cura di Antonio Frigé
Introduzione di Ursula San Cristóbal

71 pag.

ISBN 978-88-98342-18-1

Even though the name of Thomas Augustine Arne does not appear often in today's concert programs, he was considered the most noteworthy English composer of theatrical music in the Eighteenth Century. In fact, Arne was the first native composer to successfully experiment with the Italian Opera Buffa style (Thomas and Sally, 1760) and likewise contributed to the revival of opera in the English language, being the first to offer an Opera Seria entirely sung in English (Artaxerxes, 1762). For his abilities and contributions, Arne received an honorary doctorate at Oxford University in 1759.
Documents of the period depict Arne as a man who was proud of himself, but who also had great talent. Fanny Burney, whose father was a student of Arne, wrote:
[...] Dr. Arne, so happy was his self-complacency in the fertility of his invention and the ease of his compositions, and so dazzled by the brilliancy of his success in his powers of melody –which, in truth, for the English stage, were in sweetness and variety unrivalled (Cited in Hubert Langley, Dr. Arne, 1938)...
Files:

partitura

8.00€

parti

12.00€

score + parts

20.00€
Copyright Edizioni Pian & Forte 2017 - AssociazioneProMusica - P.iva 09754000967 - Tutti i diritti sono riservati -
Cookie Policy
-
Privacy Policy