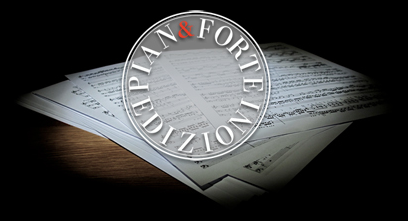 Nisi Dominus
(Sacred vocal music)
Conservatorio di Musica Giuseppe Verdi, Biblioteca, Milano
Canto solo (soprano) con organo che scherza
Trascrizione a cura di Antonio Frigé
Introduzione di Lorenzo Ghielmi

20 pag.

ISBN 978-88-98342-13-6

Giuseppe Gonelli was born in Cremona on 24 August, 1685. He undertook musical studies while pursuing an ecclesiastical career. As a priest, he was first nominated organist and subsequently Maestro di Capella at the Cremona Cathedral, where he worked from 1708 until his death on 11 February, 1745. His activity is documented also at Lodi, Piacenza and Milan, where, in 1743, he was judge in the competition to nominate a new Maestro di Capella.
He corresponded with Padre Martini and enjoyed a discrete fame as a master of counterpoint: the score of his "Dona eis requiem" is cited by Giuseppe Paolucci in his Practical Art of Counterpoint (Venice, 1766) as a perfect example of a double fugue. Gonelli's musical output includes sacred music for voices, instruments and thorough bass, and a few compositions for organ...
Files:

partitura

5.00€
Copyright Edizioni Pian & Forte 2017 - AssociazioneProMusica - P.iva 09754000967 - Tutti i diritti sono riservati -
Cookie Policy
-
Privacy Policy