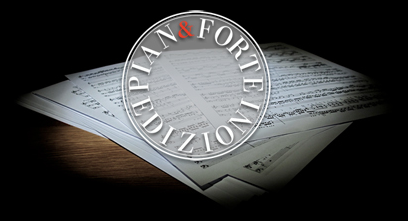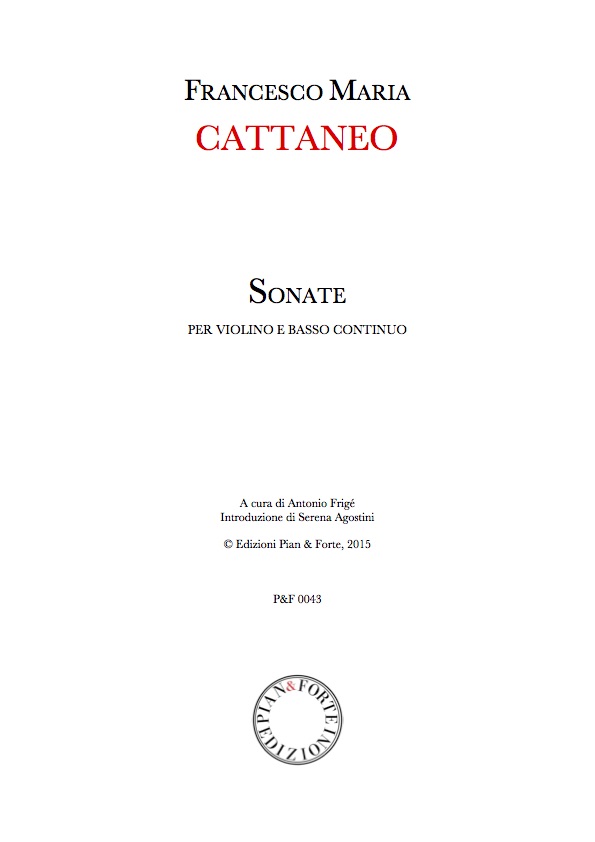 Sonate per violino e basso continuo
(Instrumental music)
Sächsische Landesbibliothek - Staats - und Universitätsbibliothek Dresden
Trascrizione a cura di Antonio Frigé
Introduzione di Serena Agostini

50 pagine

ISBN 978-88-98342-42-6

Very little is known about Francesco Maria Cattaneo, violinist and choirmaster of Lodi origin. The first information we have after his birth in 1697 is about his activity at the Saxon Polish court. His career is continually linked to the Elector of Saxony, first as a violinist in the chamber orchestra and then as concertmaster of the court orchestra. This position was given to Cattaneo even though his predecessor had noted to Hasse and Telemann that he would not want any more Italian musicians in the orchestra. A great violin virtuoso, he was formed in the Venetian school where it seems likely that Cattaneo would have had contact with Antonio Vivaldi.
Files:

Partitura

8.00€

Parti

10.00€

score + parts

18.00€
Copyright Edizioni Pian & Forte 2017 - AssociazioneProMusica - P.iva 09754000967 - Tutti i diritti sono riservati -
Cookie Policy
-
Privacy Policy