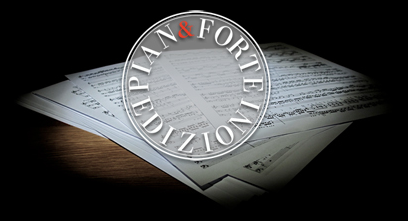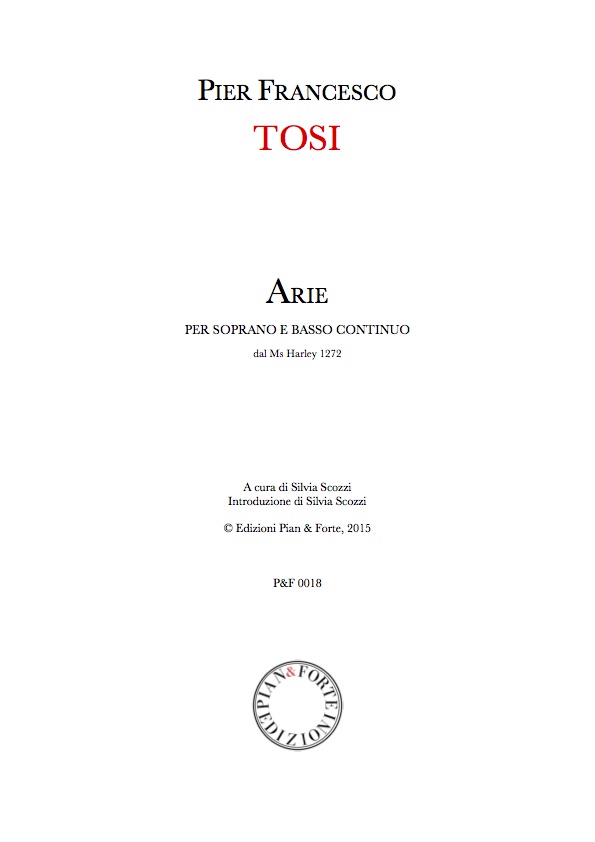 Arie per soprano e basso continuo (dal Ms Harley 1272)
(Secular vocal music)
British Library, London
Trascrizione a cura di Antonio Frigé
Introduzione di Silvia Scozzi

20 pagine

ISBN 978-88-98342-17-4

Castrato singer (contralto), treatise writer and composer, Pier Francesco Tosi is celebrated among those who occupy themselves with the performance practices of the 17th and 18th centuries. Less known as a composer, Tosi is most noted for his Opinioni de' cantori antichi e moderni o sieno Osservazioni sopra il canto figurato, published in Bologna by Lelio Della Volpe in 1723.
Excepting the oratorio Il martirio di Santa Caterina, composed and performed in Vienna in 1701, the musical production of Pier Francesco Tosi is exclusively limited to cantatas and arias da camera, genres where he himself was the interpreter. Tosi's inclination for the style da camera is also reflected in a choice aimed at a very specific entourage of the public, different from those of other musical genres, for the precise social position: the aristocratic ambient in which Tosi was recognized and found work.
The music of Tosi, subject of the present edition, was contained in Ms Harley 1272, preserved in the British Library of London...
Files:

Partitura

7.00€
Copyright Edizioni Pian & Forte 2017 - AssociazioneProMusica - P.iva 09754000967 - Tutti i diritti sono riservati -
Cookie Policy
-
Privacy Policy