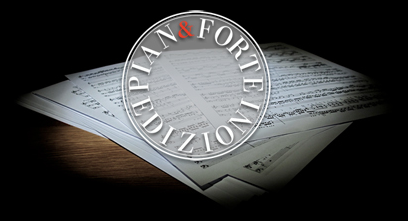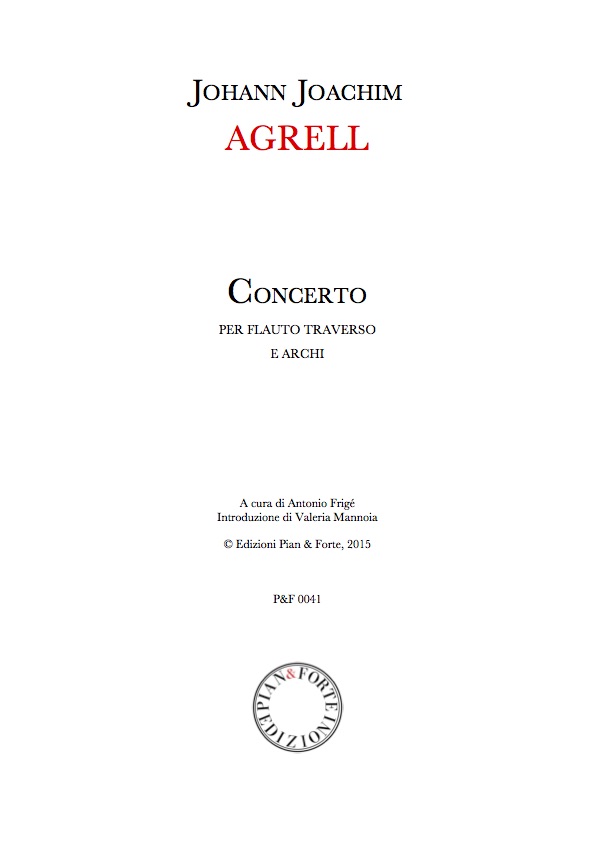 Concerto per Flauto traverso e archi
(Instrumental music)
Det Kogenlige Bibliotek - Coopenhagen
Trascrizione a cura di Antonio Frigé
Introduzione di Valeria Mannoia

52 pagine

ISBN: 978-88-98342-40-2

The manuscript containing the concerto in D major for flute and strings by Agrell was bought by Aalholm Manor of the Kulturværdiudvalget (the Danish commission for the exportation of the cultural heritage) in 1996-1997 and today is found preserved in the Det Kogenlige Bibliotek, in Denmark [RISM 150200521].
The concerto presents five separate parts, as confirmed in the heading of the first page (also in paper with music staves):
[Concerto Flauto traverso Violino Primo Violino Secondo Viola e Basso Del Sign. Agrell]
The three movements, Allegro, Poco andante and Presto, show a coherent writing in the contemporary context of German music already adherent to the galant style. The rich solo part for the flute is set on a complex rhythmic articulation...
Files:

Partitura

7.00€

Parti

10.00€

score + parts

17.00€
Copyright Edizioni Pian & Forte 2017 - AssociazioneProMusica - P.iva 09754000967 - Tutti i diritti sono riservati -
Cookie Policy
-
Privacy Policy