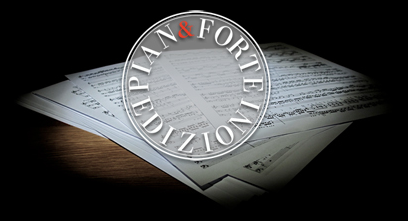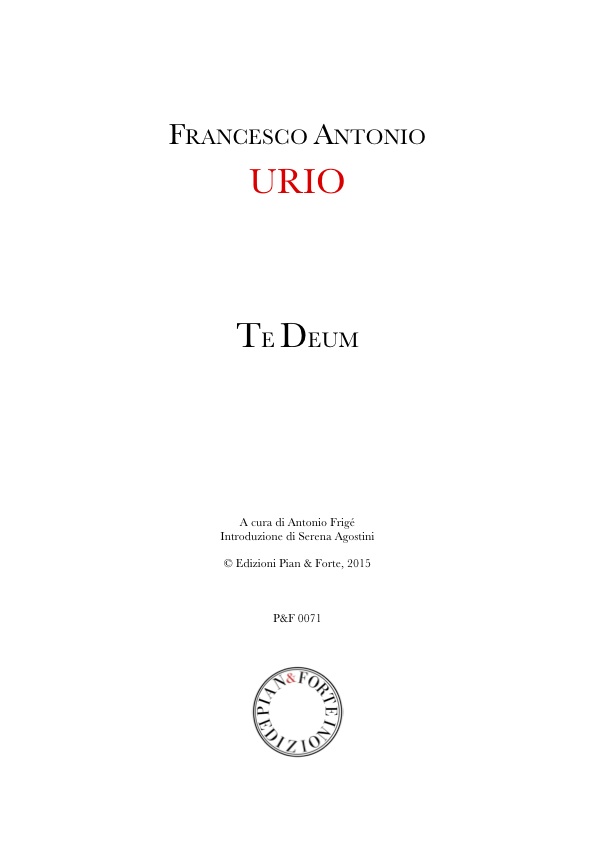 Te Deum
(Sacred vocal music)
per coro a 5 voci, due trombe, due oboi, archi e organo.

Trascrizione a cura di Antonio Frigé
Introduzione di Serena Agostini

175 pagine

ISBN 978-88-98342-70-9

There are less than ten documented works by Franciscan father Francesco Antonio Urio (1631-1719), all of them sacred and published after 1690, when the composer was about sixty years old. He was a Milanese composer, registered as choirmaster in various Italian cathedrals, in particular in the centre of Italy, in Genoa, Venice, and in the last period of his life, Milan. Furthermore, it seems that he wrote two oratorios, now lost, for the service of Prince Ferdinando de' Medici.
The Te Deum is his most known work, thanks to the fact that it was preserved in the catalogue of the works of Handel at Hamburg, and still more to the plagiarism that the latter made in several compositions, the two most notable being the Te Deum of Dettingen and Israel in Egypt. The reason Handel knew this composition is attributed to the probable collaboration of Urio with Ferdinando de' Medici and the cardinal Ottoboni, both in turn patrons of Handel...
Files:

Partitura

20.00€

Parti

50.00€

score + parts

70.00€
Copyright Edizioni Pian & Forte 2017 - AssociazioneProMusica - P.iva 09754000967 - Tutti i diritti sono riservati -
Cookie Policy
-
Privacy Policy