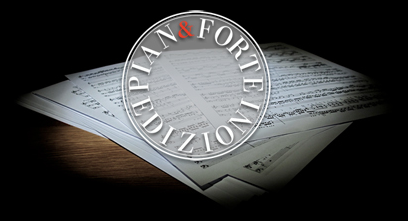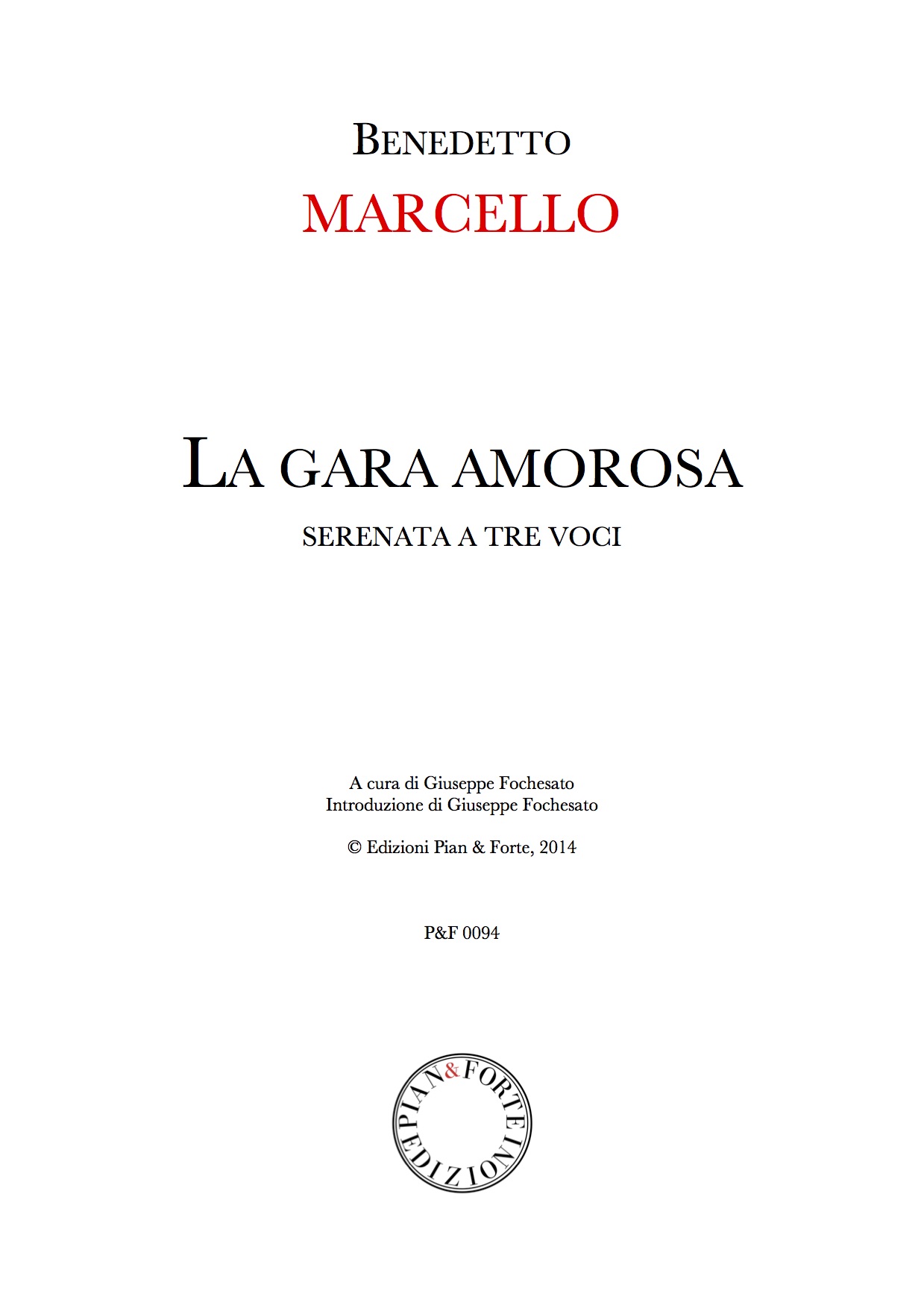 La gara amorosa
(Secular vocal music)
Conservatorio "Benedetto Marcello" di Venezia e Biblioteca di Stato di Monaco di Baviera
Serenata a tre voci

Trascrizione e introduzione a cura di Giuseppe Fochesato

97 pag.

ISBN 978-88-98342-93-8

Benedetto Marcello composed seven serenades that are definitely attributed to him1, unedited2, and probably all dedicated to nobility. Of these, "Le Nozze di Giove", "Giunone", "Arianna", "La Calisto in Orsa e Psiché" (other serenades by Marcello) were to be performed in the theatre. This is indicated not only by the phrases "intreccio scenico" and "ad uso di scena" but also by the musical articulation using choruses, some duets and arias in a way not so different from an opera.3 For the serenade dedicated to the Austrian Emperor Charles VI, given the occasion and the place, one can easily imagine a similar practice and sumptuous choreography, as well as for the serenade "Le Nozze di Giove e Giunone", which has up to eight voices and ten choral interventions and was dedicated to the royal couple Federico Augusto II of Saxony and Maria Giuseppina of Austria. "Arianna" could have ideologically influenced Locatelli in his Concerto Opus VII no. 6 "Arianna's Lament" (edited in 1741), returning to a more ancient style that was not only enjoyable but also virtuosic, searching for the expression of sentiments.4 ("Arianna" was rediscovered later and was the only serenade of Marcello to have had popularity in the 1800s and 1900s.)This serenade, "La Gara Amorosa", is a typical example of a commission by noble patrons for private use...
Files:

partitura

10.00€

parti

15.00€

score + parts

25.00€
Copyright Edizioni Pian & Forte 2017 - AssociazioneProMusica - P.iva 09754000967 - Tutti i diritti sono riservati -
Cookie Policy
-
Privacy Policy