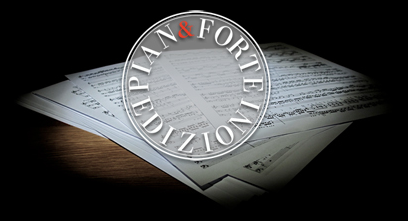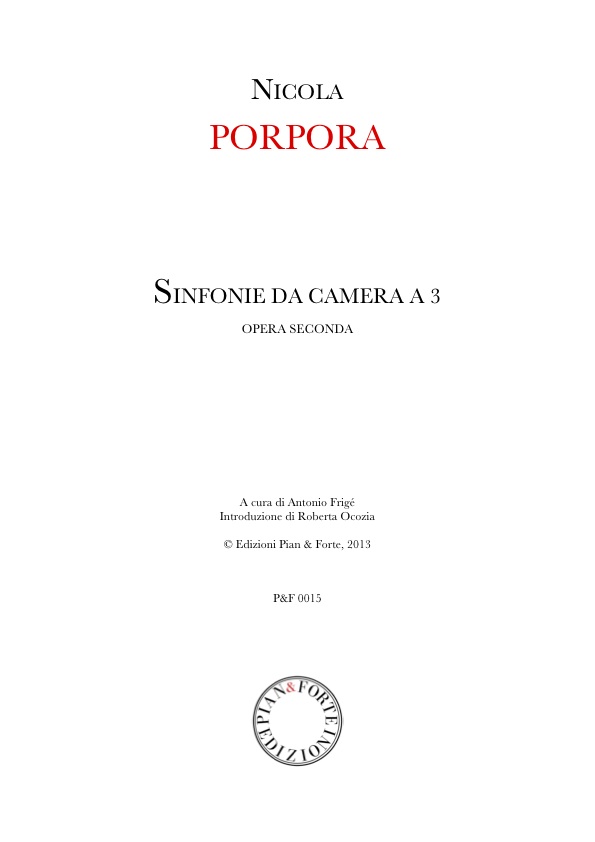 Sinfonie da camera a 3 (opera seconda)
(Instrumental music)
Det Kongelige Bibliotek - Copenhagen
6 Sinfonie (opera seconda) per due violini e basso continuo
Trascrizione a cura di Antonio Frigé
Introduzione di Roberta Ocozia

79 pag.

ISBN 978-88-98342-14-3

Brought to fame as an opera composer, Nicola Porpora (Naples 1686-1768) also produced some instrumental music, which, although less extensive and little known, shows commitment and specific treatment. At the heart of this instrumental production are the Chamber Symphonies for three instruments, first published in 1736. This was the last year of the composer's stay in London, a period in which he was constantly trying to compete (not only in the vocal field) with the work of Handel.In the early years of his career, despite the cumbersome presence of Scarlatti in the Neapolitan area, Porpora gradually gained a good reputation as a composer of operas and vocal music in general. This reputation earned him commissions from theatres in major Italian cities such as Rome, Venice and Reggio Emilia, and this led him to leave his own town. In 1733, he moved to London and organised a company of singers that rivalled the already established company of Handel. During his stay in England (1733-1736), Porpora published a collection of songs op. 1 to the text by Metastasio and the Chamber Symphonies op. 2, both dedicated to "His Royal Highness, Prince Frederico of Vallia".
Back in Italy, he continued his career as a composer of vocal music and singing teacher, and recovered, as before his departure, the roles of maestro di cappella and maestro di canto in the conservatoires of Naples and Venice...
Files:

partitura

10.00€

parti

15.00€

score + parts

25.00€
Copyright Edizioni Pian & Forte 2017 - AssociazioneProMusica - P.iva 09754000967 - Tutti i diritti sono riservati -
Cookie Policy
-
Privacy Policy