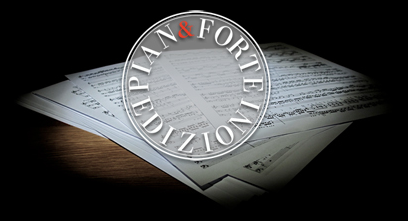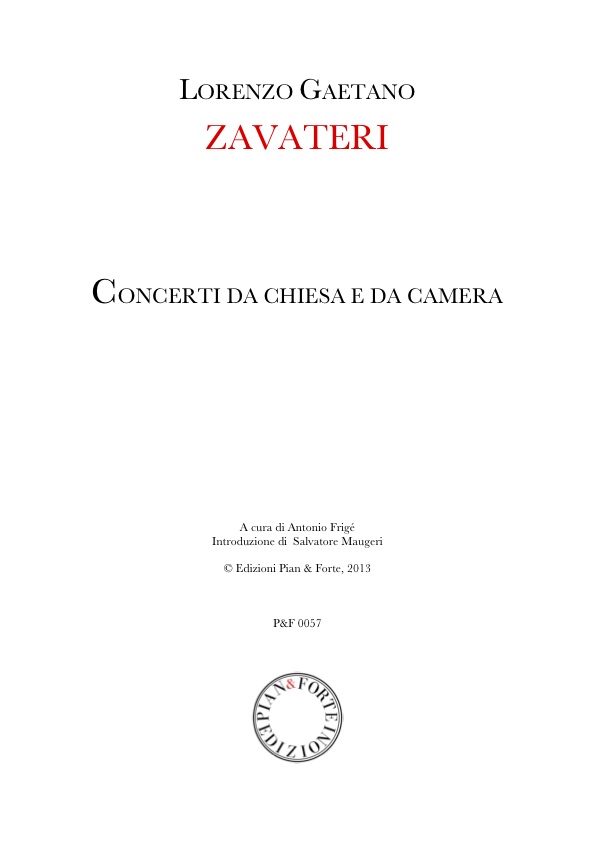 Concerti da Chiesa e da Camera
(Instrumental music)
Museo internazionale e Biblioteca della musica di Bologna
12 concerti per violino obbligato, archi e basso continuo

Trascrizione a cura di Antonio Frigé
Introduzione di Salvatore Maugeri

282 pag.

ISBN: 978-88-98342-56-3

Lorenzo Gaetano Zavateri.....who was he? So Don Abbondio asked himself about Carneade in Manzoni's "I promessi sposi". Current historiography has been until now rather negligent in respect of this refined composer and violinist (born in 1690 and died in 1764) whose Opus 1, printed in Bologna in 1738 when the author was 48 years old, can with no doubt be counted among the masterpieces of the Baroque Age.
It seems reasonable to affirm, as it happened with other works, that copies of the score could already have been put into circulation as manuscripts, taking also into account the opus number compared with the author's age. We have knowledge also of a second printed work – 12 Divertimenti musicali, op. 2 – by Zavateri, which was also entitled as "Accademico Filarmonico". The reason for such a restricted number of publications is unknown.
We know however, that the "12 Concerti da Chiesa e da Camera dedicated to the Nobleman Signor Cornelio Pepoli Musotti" represent a very elegant synthesis between Corelli's "Concerto Grosso" and the style of Torelli and Vivaldi. The different styles (ecclesiasticus, cubicularis (chamber) and theatralis) are here wonderfully fused...
Files:

partitura

30.00€

parti

40.00€

score + parts

70.00€
Copyright Edizioni Pian & Forte 2017 - AssociazioneProMusica - P.iva 09754000967 - Tutti i diritti sono riservati -
Cookie Policy
-
Privacy Policy