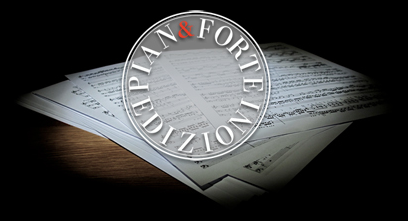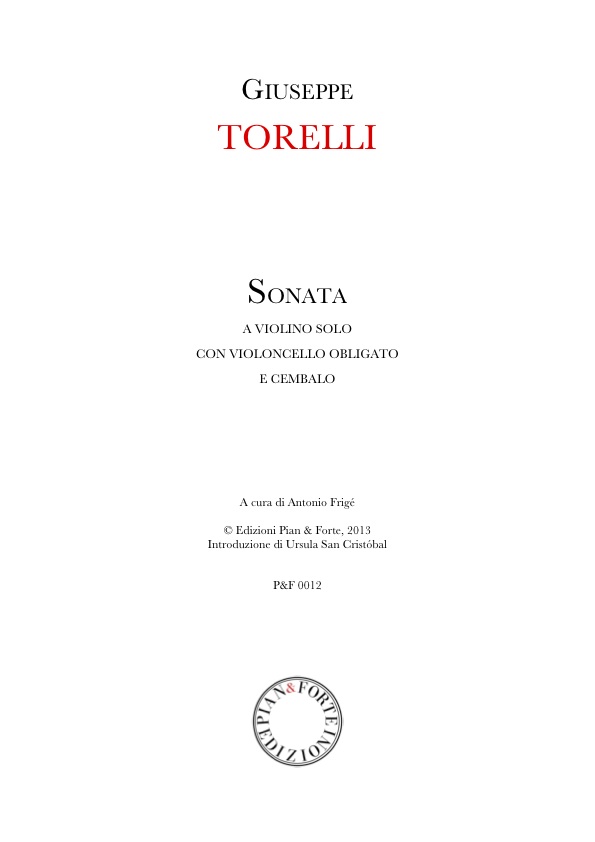 Sonata a violino solo con violoncello obligato e cembalo
(Instrumental music)
Sächsische Landesbibliothek - Staats - und Universitätsbibliothek Dresden
Trascrizione a cura di Antonio Frigé
Introduzione di Ursula San Cristóbal

16 pag.

ISBN 978-88-98342-11-2

The contribution of Giuseppe Torelli to the development of instrumental music was often eclipsed by the presence of Arcangelo Corelli and Antonio Vivaldi, the composers that were more influential during the seventeenth century in Italy. In spite of this, however, even his lesser-known works reveal interesting characteristics.
The Sonata for Violin solo with Violoncello obbligato and Harpsichord.
It seems this was copied by Torelli between 1710 and 1725 and is listed as PasT A.4.2.2 in the catalogue of compositions of Giuseppe Torelli by Francesco Passadore (Padova: Edizione I Solisti Veneti, 2007). This work is preserved in the Schranck II collection of the State Library of Saxony and in the University of Dresden (where it is indicated as D-Dl, Mus. 2035-Q-4,). The Schranck II collection, which refers to the name of the warehouse where the music remained more than a hundred years, hands down some of the most famous repertoire of the orchestra of the eighteenth century: the Dresdner Hofkapelle. The violinist Johann Georg Pisendel, the choirmaster of the orchestra from 1728, would have collected most of these scores. Pisendel studied violin with Torelli in Ansbach, probably after 1695, a time in which Torelli was the concertmaster of the orchestra of Georg Friderich, Margrave of Brandenburg-Ansbach...
Files:

partitura

4.50€

parti

2.50€

score + parts

7.00€
Copyright Edizioni Pian & Forte 2017 - AssociazioneProMusica - P.iva 09754000967 - Tutti i diritti sono riservati -
Cookie Policy
-
Privacy Policy