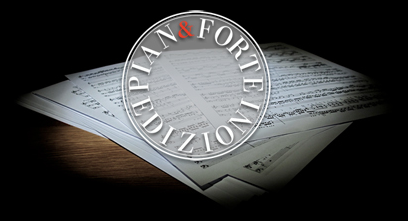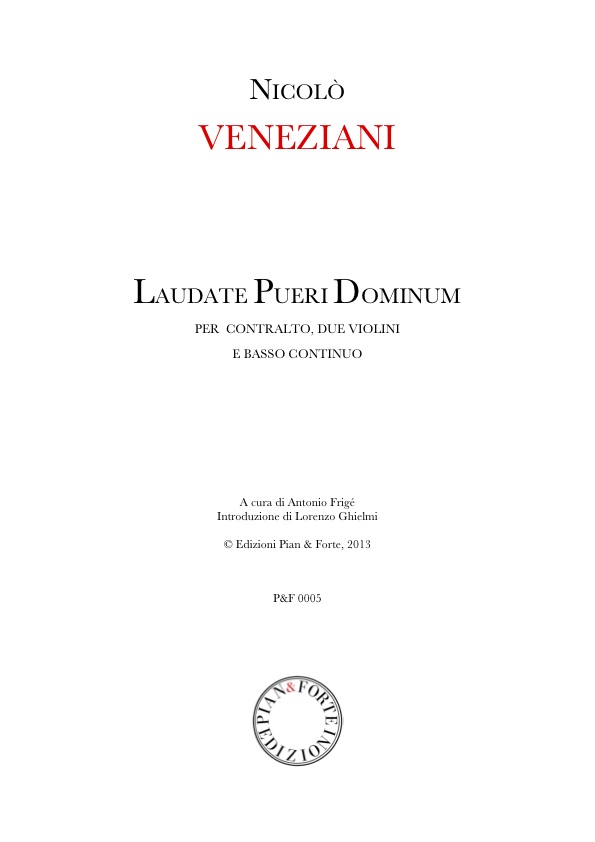 Laudate pueri Dominum
(Sacred vocal music)
Biblioteca Oratoriana del Monumento Nazionale dei Girolamini di Napoli
Salmo per voce di contralto, 2 violini e basso continuo

Trascrizione a cura di Antonio Frigé
Introduzione di Lorenzo Ghielmi

39 pag.

ISBN 978-88-98342-04-4

In the eighteenth century Venice and Rome were the only Italian cities which could rival Naples in the realm of music. From all over Europe young musicians hurried to these centres to complete their studies, to learn the art of singing and to meet the greatest living composers.Alessandro Scarlatti, famous above all for his operas, was very soon considered to be the founder of the school, but many other musicians were also active in the city. The four music conservatoires (Santa Maria di Loreto, Sant'Onofrio, La Pietà dei Turchini, i Poveri di Gesù Cristo) were originally orphanages, now converted into music schools of a very high standard. Francesco Durante, Leonardo Leo, Francesco Feo, Francesco Mancini, Giovanni Battista Pergolesi, Domenico Cimarosa – to mention only some of the great names of the Neapolitan school – had achieved European fame during their lifetimes. Next to them are a myriad of musicians which has been long forgotten. Nicolò (or Nicollò) Veneziani ( or Veneziano) was the son of the more famous Gaetano...
Files:

partitura

6.00€

parti

6.00€

score + parts

12.00€
Copyright Edizioni Pian & Forte 2017 - AssociazioneProMusica - P.iva 09754000967 - Tutti i diritti sono riservati -
Cookie Policy
-
Privacy Policy