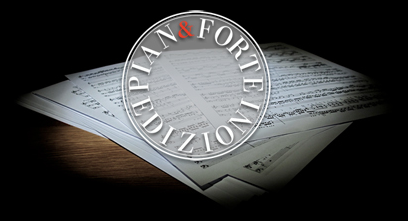 home
>
Other
> Primo libro d'arie musicali da cantarsi nel gravicembalo e tiorba, a una, due e a tre voci (Frescobaldi Girolamo)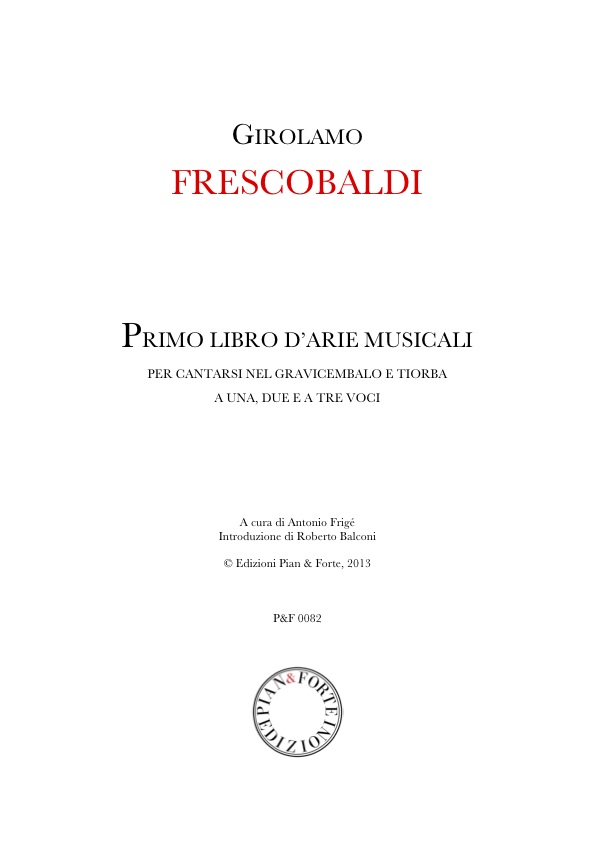 Primo libro d'arie musicali da cantarsi nel gravicembalo e tiorba, a una, due e a tre voci
(Other)
Firenze, 1630
Trascrizione a cura di Antonio Frigé
Introduzione di Roberto Balconi

Also a realization of the thorough bass is available

52 pagine

ISBN 978-88-98342-81-5

Girolamo Frescobaldi (Ferrara 1583 – Rome 1643) is more often remembered for his keyboard works than for his vocal compositions. Although the latter category is less conspicuos than the first one, during his life he published three large collections of vocal music. In 1608 the Primo libro de' madrigali for five voices was published in Antwerpen; in 1627 a collection of 32 motets named Liber secundus diversarum modulationum was published in Rome. In 1630 the First and Second book of Arie per cantarsi nel gravicembalo e tiorba, a una, due e tre voci, were respectively dedicated to Federico II de' Medici Great Duke of Tuscany, at whose court Frescobaldi was appointed as organist between 1628 and 1634, and to Roberto Obizi, a nobleman from Ferrara. The two volumes together include 43 compositions, possibily composed even before the Florentine period, which are named as Arie even if they represent several poetical and musical forms: among them Sonetto and Canto (even in the spirituale version)...
Files:

Versione originale

7.00€

Basso continuo

20.00€

score + parts

27.00€
Copyright Edizioni Pian & Forte 2017 - AssociazioneProMusica - P.iva 09754000967 - Tutti i diritti sono riservati -
Cookie Policy
-
Privacy Policy