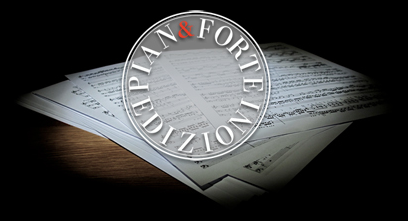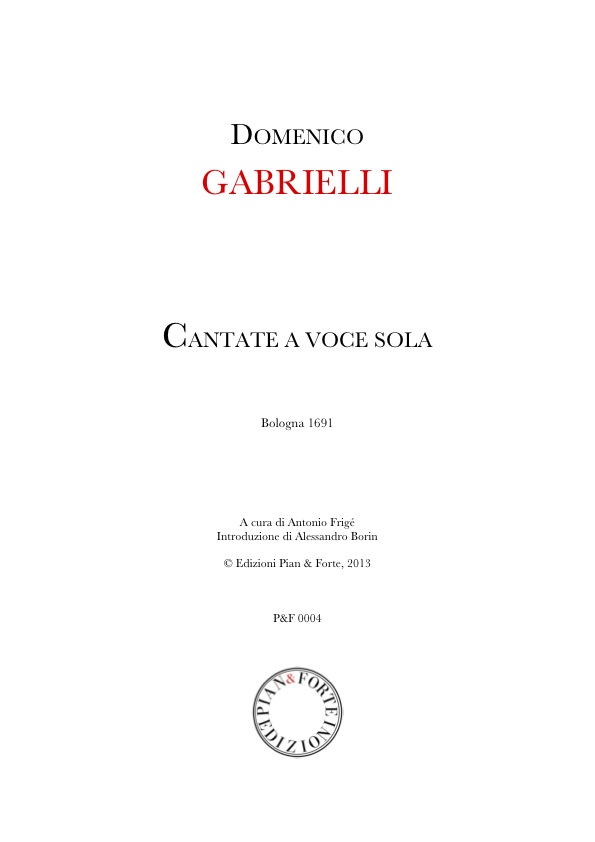 Cantate a voce sola, Bologna 1691
(Secular vocal music)
Museo internazionale e Biblioteca della musica di Bologna
Cantate per voce sola (soprano, alto) e basso continuo
Trascrizione a cura di Antonio Frigé
Introduzione di Alessandro Borin

80 pag.

ISBN 978-88-98342-03-7

Domenico Gabrielli, former pupil of Giovanni Legrenzi in Venice, completed his musical education in Bologna with the famous cellist Petronius Franceschini, whose position in the orchestra of the Basilica of S. Petronio was taken by him. His cursus honorum comprises the affiliation to the Accademy of his hometown, dated 1676, where he became President in 1683. Recognized as eclectic composer and versatile during the last twenty years of the XVII century, Gabrielli was considered one of the most acclaimed player or his instrument which used rather frequently in his performances by the Este court of Modena, benefiting from the protection of the Duke Francesco II.
..
Files:

partitura

12.00€
Copyright Edizioni Pian & Forte 2017 - AssociazioneProMusica - P.iva 09754000967 - Tutti i diritti sono riservati -
Cookie Policy
-
Privacy Policy