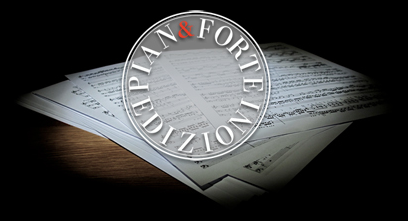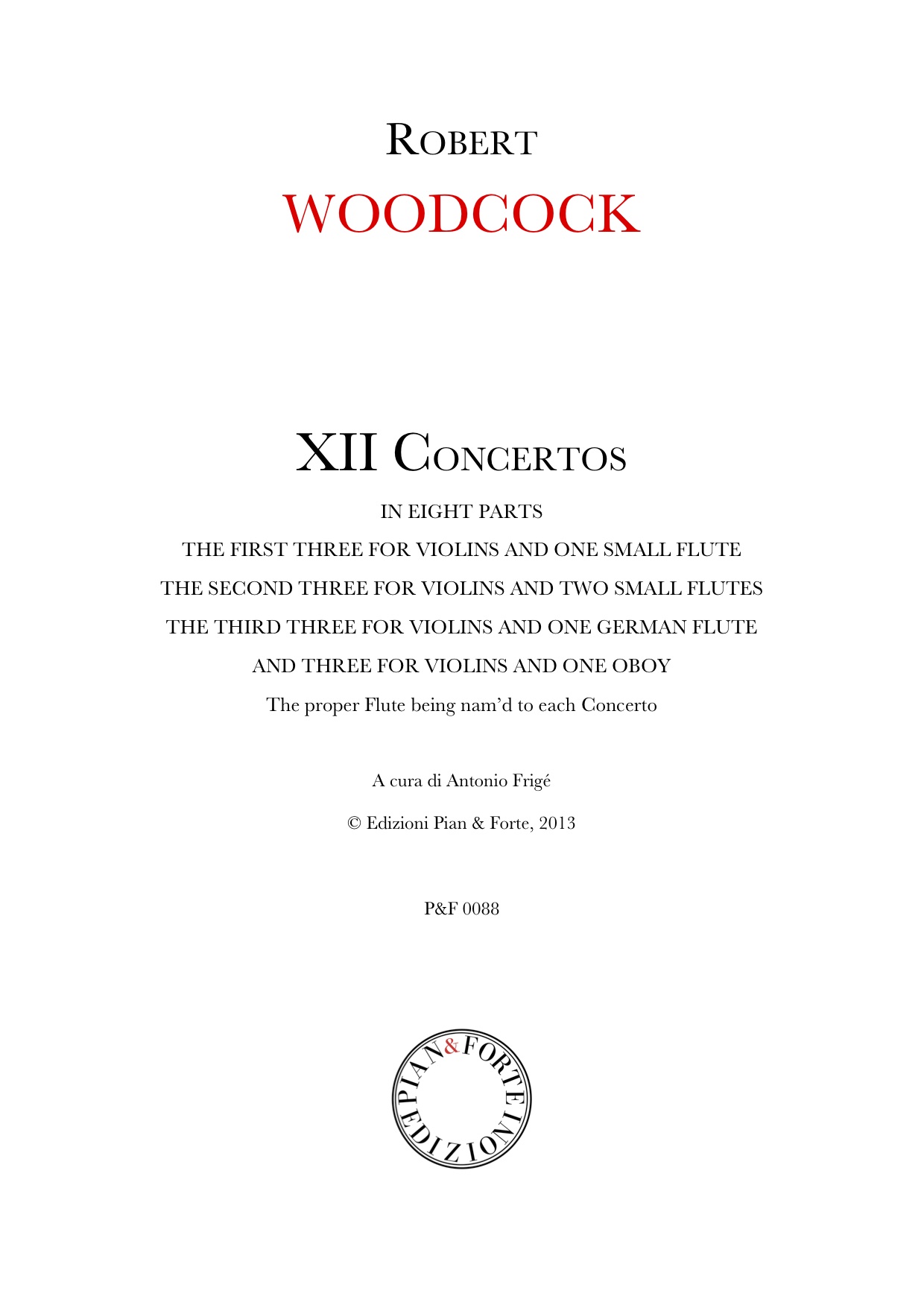 XII Concertos in eight parts
(Instrumental music)
London, 1727
XII Concertos
in eights parts:
the first three for violins and one small flute
the second three for violins and two small flutes
the third three for violins and german flute
and three for violins and one oboy.

Trascrizione a cura di Antonio Frigé
Introduzione di Alessandro Borin

177 pag.

ISBN: 978-88-98342-87-7

The XII Concertos in Eight Parts of Robert Woodcock were edited in London, by the printing house of John Walsh, in 1727. Cultivation of the concerto for recorder on English soil reached its apex during the first twenty-five years of the 18th century. Performances of this repertoire took place both in public concerts as well as being incorporated into the- atrical presentations. Among the numerous virtuosi born or residing in Great Britain at this time, who de- dicated themselves to this instrument were John Baston, Lewis Granom, John Jones, Jean Christian Kytch, James Paisible, Jacob Price, Giuseppe Sammartini and Johann Christian Schickhardt.
Woodcock's collection of concerti – which followed the Concertos in 7 Parts of William Babell (edited posthumously, also by Walsh, in 1726) by one year and preceded the Six Concertos in Six Parts for Violins and Flutes, viz. a Fifth, Sixth and Consort Flute of John Baston (London, 1729) by two – includes three con- certi for flauto piccolo or sixth flute (a sopranino recorder pitched a major sixth above the normal tessitura, the lowest note of which corresponds to d4), three for two flauti piccoli, three for traversiere and three for oboe. Most of these compositions have a tripartite structure (following a fast-slow-fast alternation) with the exception of the last three concerti in the series, which include a fourth movement (following the succes- sion slow-fast-slow-fast). These last concerti (along with Concerto V ) are moreover the only concerti in the collection composed with a part for viola (written in mezzo-soprano clef). The three violin parts include a «Violino Primo» (which includes «soli»), a «Violino primo di ripieno» and a «Violino secondo»; the bass parts provided are one for «Violoncello» (that occasionally accompanies the «soli») and one assigned generically to the «Basso Continuo»...
Files:

partitura

20.00€

parti

30.00€

score + parts

50.00€
Copyright Edizioni Pian & Forte 2017 - AssociazioneProMusica - P.iva 09754000967 - Tutti i diritti sono riservati -
Cookie Policy
-
Privacy Policy