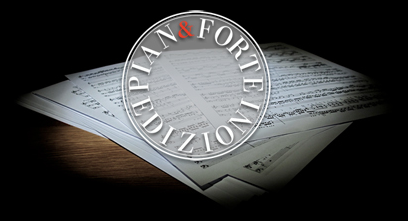 home
>
Instrumental music
> Concerto per violino principale, fagotto, archi e basso continuo (Cattaneo Francesco Maria)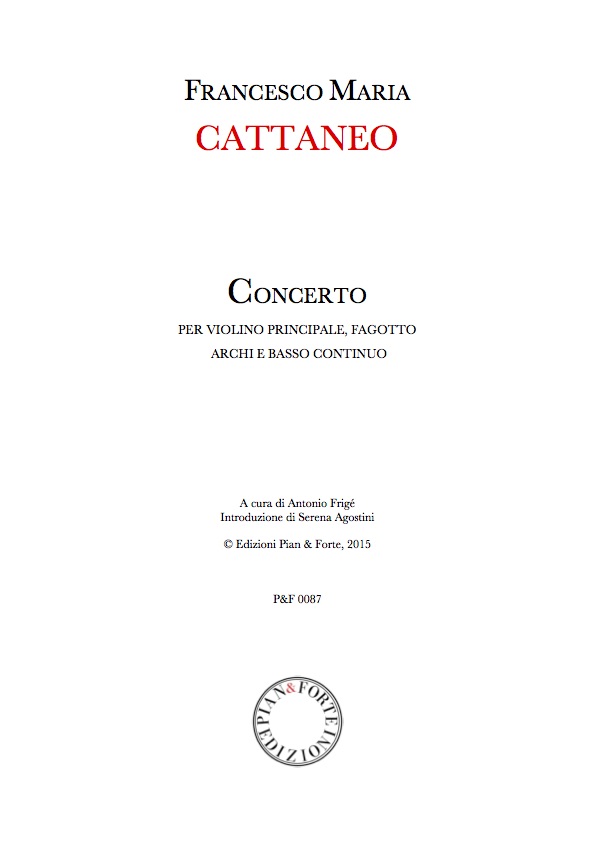 Concerto per violino principale, fagotto, archi e basso continuo
(Instrumental music)
Sächsische Landesbibliothek - Staats - und Universitätsbibliothek Dresden
Trascrizione a cura di Antonio Frigé
Introduzione di Serena Agostini

31 pag

ISBN 978-88-98342-86-0

This brilliant concerto combines characteristics of the concerto grosso with those of the solo concerto, almost passing from one to the other in the course of its three movements. The opening Allegro seems initially like the first movement of a symphony, consigning the role of basso continuo to the bassoon; it's only in the second part of the movement that first the bassoon and then the violin are presented in a soloistic way. The second movement is a form of trio for two violins and basso continuo, also in this case enriched by a brief intervention of the bassoon that substitutes the controcanto line of the second violin. It's in the third movement that the concerto really opens up with the virtuosic dialogue of the two soloists and interventions of the orchestra...
Files:

Partitura

6.00€

Parti

8.00€

score + parts

14.00€
Copyright Edizioni Pian & Forte 2017 - AssociazioneProMusica - P.iva 09754000967 - Tutti i diritti sono riservati -
Cookie Policy
-
Privacy Policy