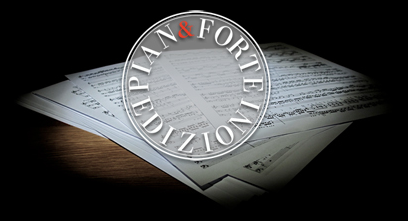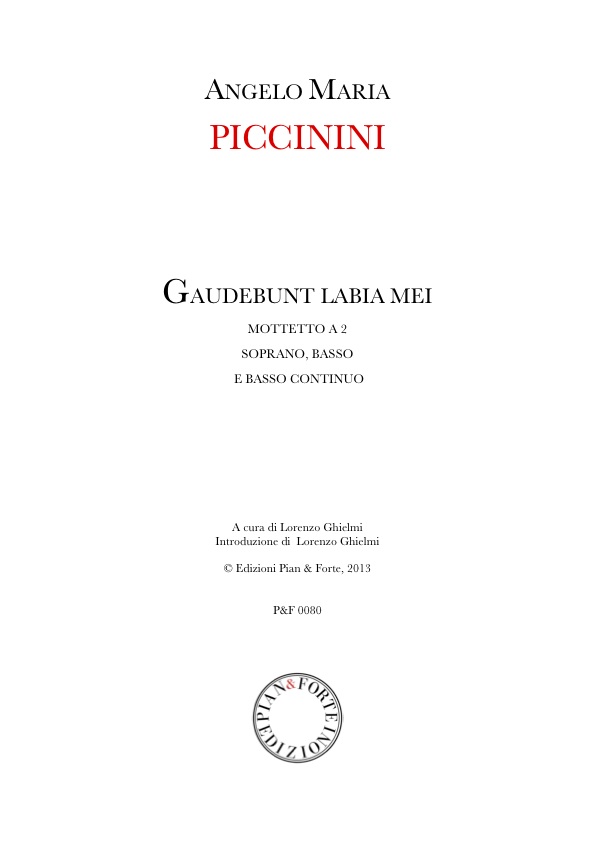 Gaudebunt labia mei
(Sacred vocal music)
Museo internazionale e Biblioteca della musica di Bologna
Mottetto a 2< Soprano, Basso e basso continuo

Trascrizione a cura di Lorenzo Ghielmi
Introduzione di Lorenzo Ghielmi

5 pag.

ISBN 978-88-98342-79-2

The motet "Gaudebunt labia mei" is the only composition known to us by Angelo Maria Piccinini. The composer, indicated as Pizzinini, is probably to be identified as one of the members of the famous Bolognese family of lutenists. Alessandro and Filippo Piccinini were active at the Este court in Ferrara and Filippo joined Girolamo Frescobaldi in the journey from Rome to in Fiandria, at the service of Cardinal Bentivoglio ...
Files:

partitura

4.00€
Copyright Edizioni Pian & Forte 2017 - AssociazioneProMusica - P.iva 09754000967 - Tutti i diritti sono riservati -
Cookie Policy
-
Privacy Policy