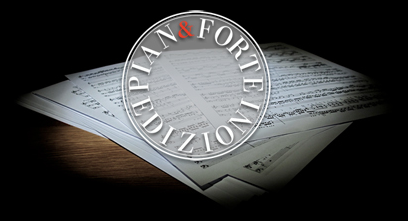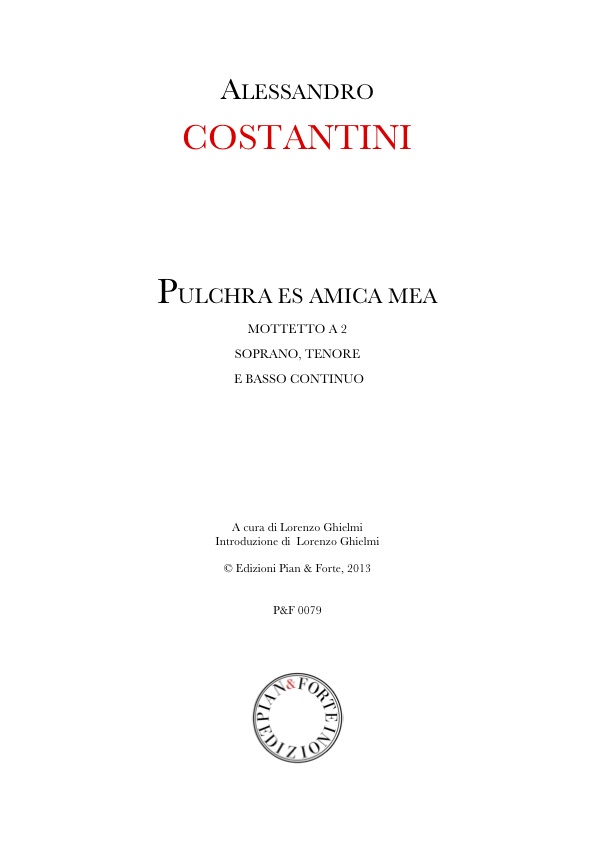 Pulchra es amica mea
(Sacred vocal music)
Museo internazionale e Biblioteca della musica di Bologna
Trascrizione a cura di Lorenzo Ghielmi
Introduzione di Lorenzo Ghielmi

5 pag.

ISBN 978-88-98342-78-5

Alessandro Costantini was born at Staffolo, near Ancona around 1581. He studied with Giovanni Bernardino Nanino in Rome and remained there for many years where he covered the position of organist and maestro di cappella in many churches and institution: S. Maria in Trastevere, S. Giovanni dei Fiorentini, the Collegio Germanico, the Seminario Romano. He composed three oratorios for the Oratorio del Crocefisso. In 1629 he was the organist, and from 1630 to 1632 maestro di cappella of the Santa Casa, Loreto. Later he came back to Rome where he became successor of Girolamo Frescobaldi as organist at St Peter. He died in 1657...
Files:

partitura

4.00€
Copyright Edizioni Pian & Forte 2017 - AssociazioneProMusica - P.iva 09754000967 - Tutti i diritti sono riservati -
Cookie Policy
-
Privacy Policy