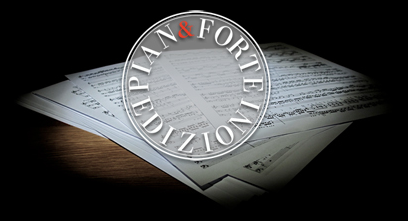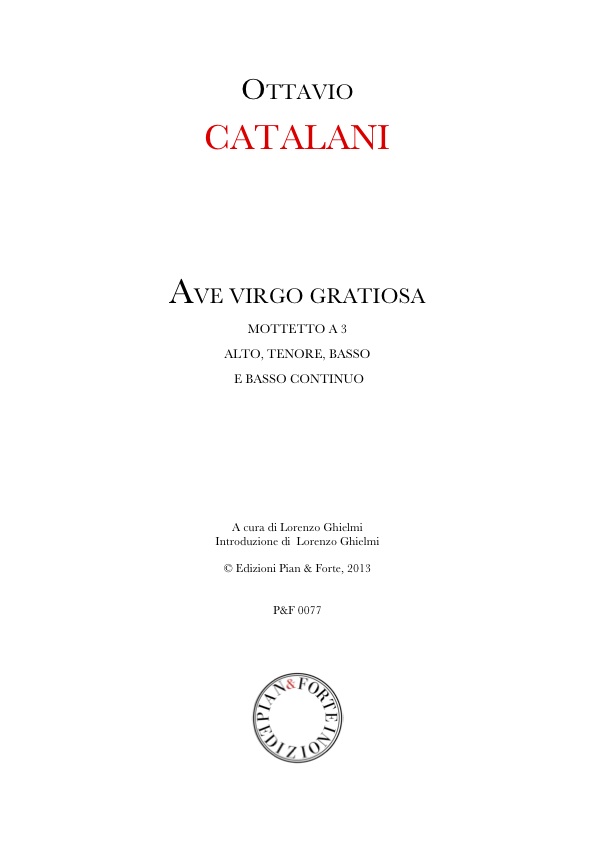 Ave Virgo gratiosa
(Sacred vocal music)
Museo internazionale e Biblioteca della musica di Bologna
Mottetto a 3; Alto, Tenore, Basso e basso continuo

Trascrizione a cura di Lorenzo Ghielmi
Introduzione di Lorenzo Ghielmi
6 pag.

ISBN 978-88-98342-49-5

Ottavio Catalani (or Catalano) was born around 1560 in Enna, Sicily. He was a priest and moved to Rome where, in 1601, he became maestro di cappella of S. Apollinare. From 1615 to 1619, he was the music teacher of Prince Marc'Antonio Borghese, nephew of Pope Paul V. He later moved back to Sicily and became maestro of the cappella of Messina Cathedral, where he died probably after 1644...
Files:

partitura

4.00€
Copyright Edizioni Pian & Forte 2017 - AssociazioneProMusica - P.iva 09754000967 - Tutti i diritti sono riservati -
Cookie Policy
-
Privacy Policy