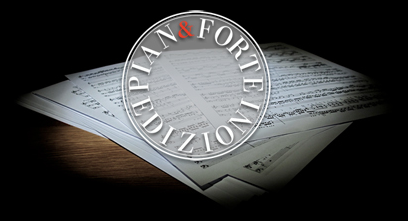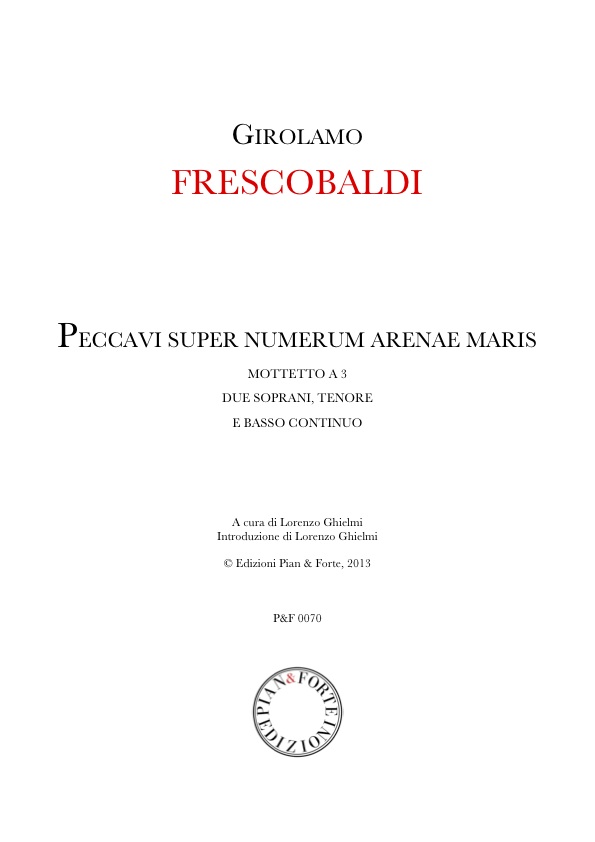 Peccavi super numerum arenae maris
(Sacred vocal music)
Museo internazionale e Biblioteca della musica di Bologna
Trascrizione a cura di Lorenzo Ghielmi
Introduzione di Lorenzo Ghielmi

6 pag.

ISBN 978-88-98342-69-3

Girolamo Frescobaldi's vocal output is surely overshadowed by his masterpieces written for keyboard instruments.
Born in Ferrara in 1583 and moved to Rome in 1608, Frescobaldi published two collections of motets. Unfortunately the first book is lost, and the second has survived without the partbook of Altus. Four individual motets appeared in anthologies published in Rome...
Files:

partitura

4.00€
Copyright Edizioni Pian & Forte 2017 - AssociazioneProMusica - P.iva 09754000967 - Tutti i diritti sono riservati -
Cookie Policy
-
Privacy Policy