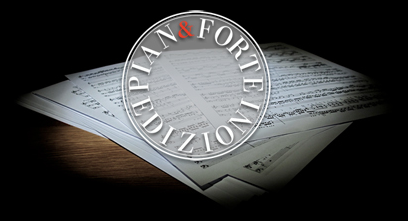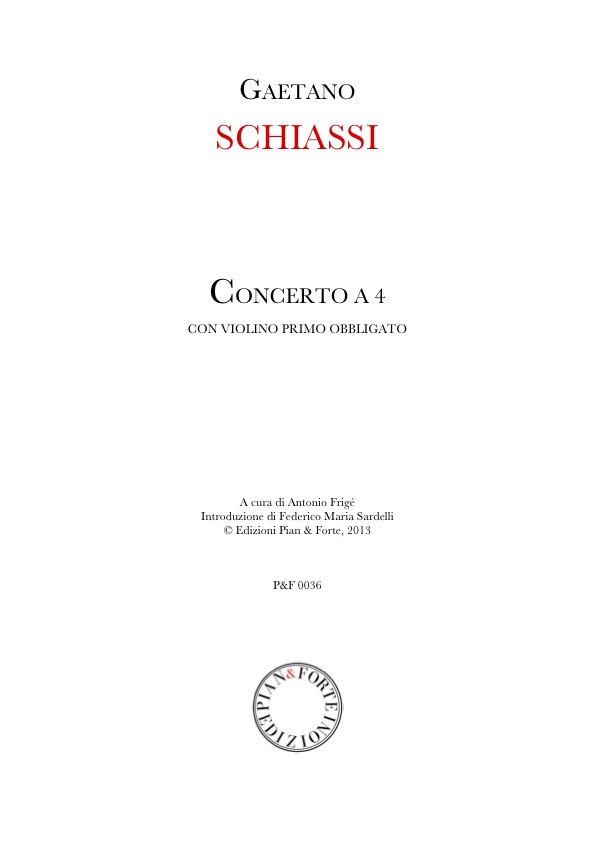 Concerto a 4 con violino primo obbligato
(Instrumental music)
Sächsische Landesbibliothek - Staats - und Universitätsbibliothek Dresden
Trascrizione a cura di Antonio Frigé
Introduzione di Federico Maria Sardelli

41 pag.

ISBN 978-88-98342-35-8

Gaetano Maria Schiassi was born in Bologna in 1698 and died in Lisbon in 1754. His biography isn't much detailed: we know he grew up in the bolognese musical environment, becoming a member of the Accademia Filarmonica and violinist at the Ducal Court of Alderano Cybo Malaspina, to whom in 1724 he devoted his second collection of sonatas, the Chamber Music Entertainment "Trattenimenti musicali per camera". About three years later he entered the service of the Landgrave of Hessen- Darmstadt to the Court of Mantova: in this period several dramas for music and oratorios of his compositions were staged in various Italian cities. In 1734 he departed to Lisbon, where he served the Royal Chapel and founded the "Academia de Música de Trinitade", being active as a composer and as a teacher and singer...
Files:

partitura

5.00€

parti

8.00€

score + parts

13.00€
Copyright Edizioni Pian & Forte 2017 - AssociazioneProMusica - P.iva 09754000967 - Tutti i diritti sono riservati -
Cookie Policy
-
Privacy Policy