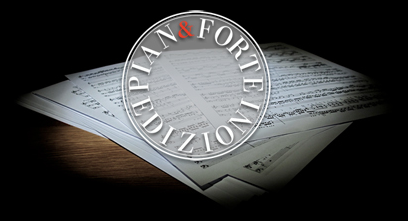 home
>
Secular vocal music
> Nerone che suona e canta nell'incendio di Roma - Cantata per Contralto e Basso continuo (Bianchini Giovanni Battista)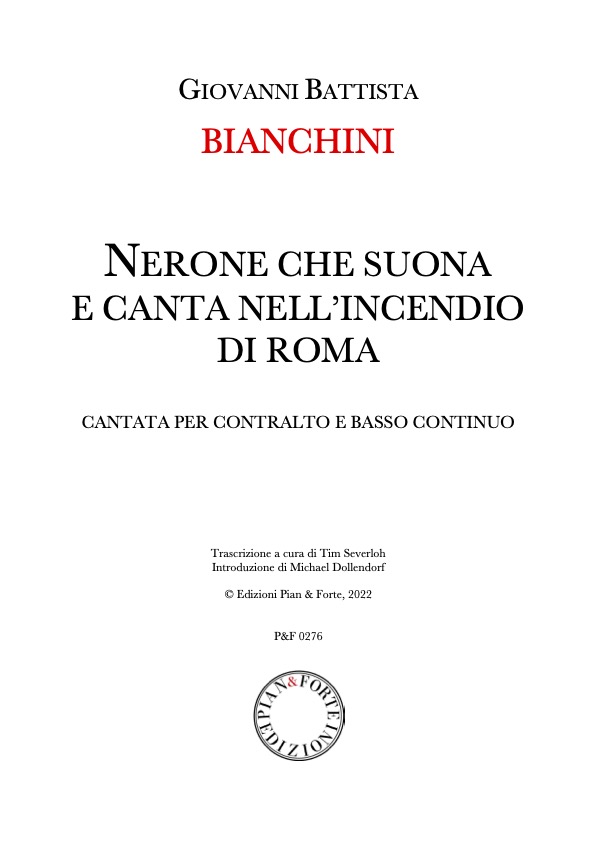 Nerone che suona e canta nell'incendio di Roma - Cantata per Contralto e Basso continuo
(Secular vocal music)
Biblioteca Estense universitaria - Modena - IT-MO0089
Trascrizione a cura di Tim Severloh
Introduzione di Michael Dollendorf
Fonte: Biblioteca Estense universitaria - Modena - IT-MO0089

19 pagine

ISMN 979-0-705102-50-5

We don't know a date or place of birth for Giovanni Battista Bianchini. He had his first professional engagement in Città di Castello, province of Perugia, as "maestro"(boy) singer at the Duomo from 1668 – 1671. In 1678 he is in Orvieto, province of Umbria, in the same function, goes back to Città di Castello in 1681 and moves to Rome in 1684, where he became "maestro di cappela" at the basilica San Giovanni in Laterano. This position he kept until his death on 26 September 1708. It looks as if he spent his entire life within walking distance.
In 1687 he became "phonascus" (maestro di canto) and later "praefectus musicae" at the Oratorio di S Marcello in Rome.
Files:

Partitura

7.00€
Copyright Edizioni Pian & Forte 2017 - AssociazioneProMusica - P.iva 09754000967 - Tutti i diritti sono riservati -
Cookie Policy
-
Privacy Policy