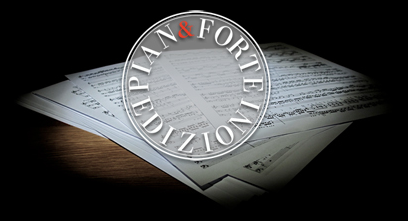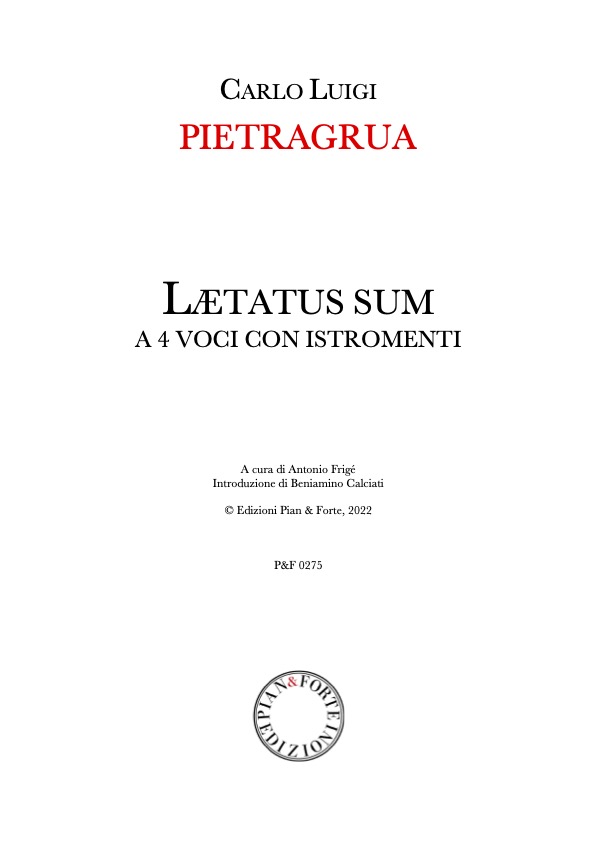 Laetatus sum a 4 voci con istrumenti
(Sacred vocal music)
Sächsische Landesbibliothek - Staats - und Universitätsbibliothek Dresden
Edizione diplomatico-interpretativa
Trascrizione a cura di Antonio Frigé
Introduzione di Beniamino Calciati

ISMN 979-0-705102-49-9

57 pagine

The psalm Laetatus Sum (121) belongs to the group of psalms most used in the Catholic liturgy, destined for the Vespers sung in the festivals of the Virgin Mary. The Psalm has been set to music by various composers, especially in the Baroque era, with liturgical and extra-liturgical purposes. Pietragrua's composition, catalogued by Freitäger in the category of Zweifelhafte Werke, appears as a succession of numerous episodes in fugue form (fugato), rich in harmonic and compositional peculiarities.
Files:

Partitura

10.00€

Parti

15.00€

score + parts

25.00€
Copyright Edizioni Pian & Forte 2017 - AssociazioneProMusica - P.iva 09754000967 - Tutti i diritti sono riservati -
Cookie Policy
-
Privacy Policy