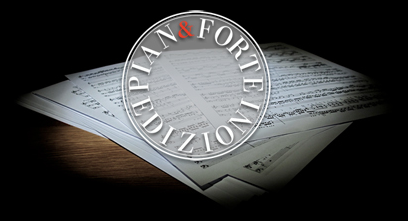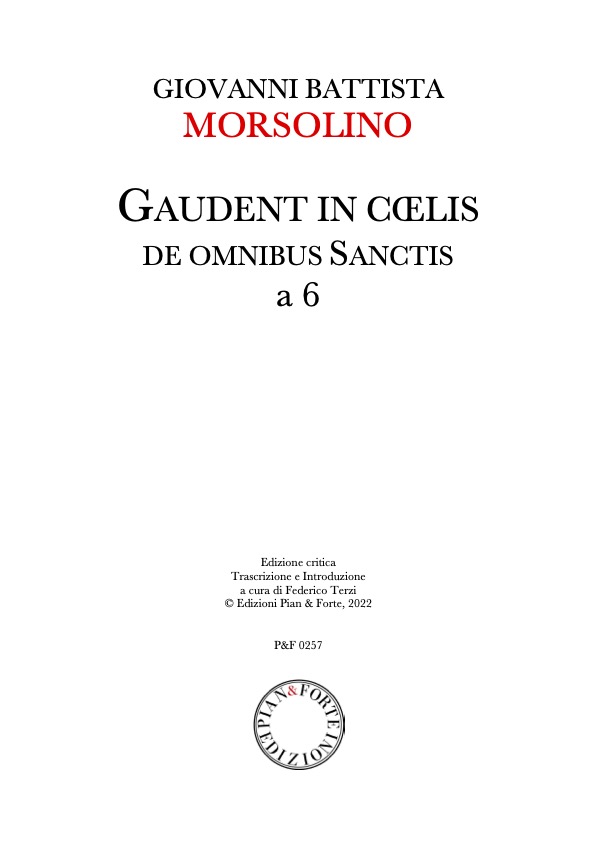 Gaudent in coelis de omnibus Sanctis, a 6
(Sacred vocal music)
Vienna, Österreichische Nationalbibliothek, Mus. Hs. 16705, ff. 113v-117r Lubiana, Narodna in univerzitetna knjižnica, Ms. 207, ff. 38r-39r
Edizione critica
Trascrizione e Introduzione a cura di Federico Terzi

ISMN 979-0-705102-45-1

20 pagine

Giovanni Battista Morsolino (c. 1540-1591) was an Italian organist and composer. Born in Cremona, he served as an organist at the Bavarian Court, at Santa Maria Maggiore in Bergamo and in Milan's cathedral. Colleague of Giuseppe Guami, most likely in contact with Claudio Merulo and promoted by cardinal Nicolò Sfondrati (the future Pope Gregory XIV), Morsolino had an active international career becoming a prominent organist in Italian late 16th-century.
On the one hand, this work provides Morsolino's biography in the light of different sources scattered in ecclesiastical archives in Bergamo, Cremona and Milan; on the other, it presents the critical edition of his only entirely surviving motet (Gaudent in cœlis – Wien, Österreichische Nationalbibliothek, Mus. Hs. 16705, fols. 113v-117r). Furthermore, the Appendix shows the alto voice of a lost Ave Maria a 8 for double choir he composed (Lubljana, Narodna in univerzitetna knjinica, Ms. 207, fols. 38r-39r).
Files:

Partitura

5.00€
Copyright Edizioni Pian & Forte 2017 - AssociazioneProMusica - P.iva 09754000967 - Tutti i diritti sono riservati -
Cookie Policy
-
Privacy Policy