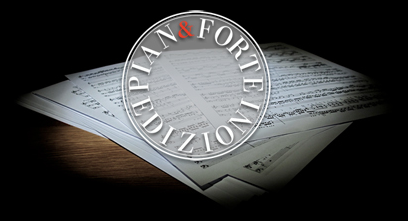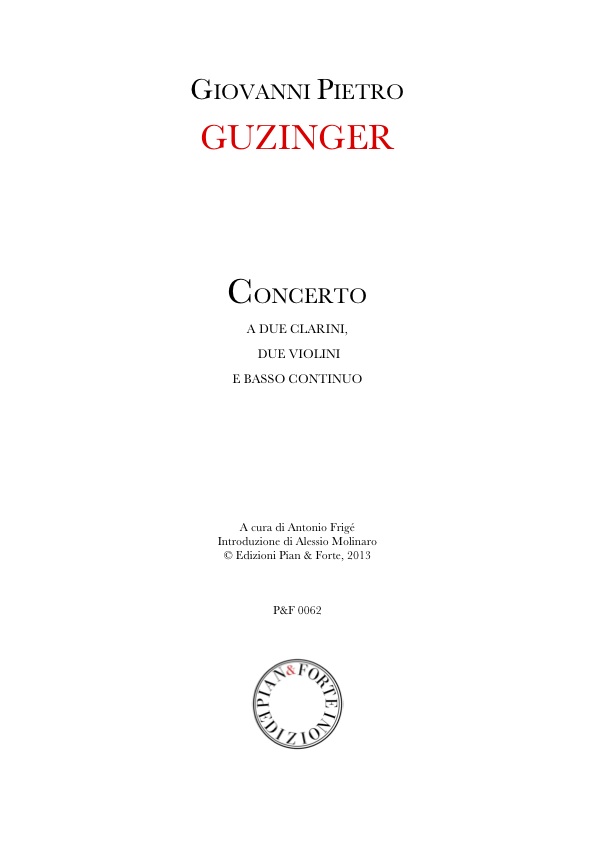 Concerto a due clarini, due violini e basso continuo
(Instrumental music)
Herzog August Bibliothek, Wolfenbüttel
Trascrizione a cura di Antonio Frigé
Introduzione di Alessio Molinaro

24 pag.

ISBN 978-88-98342-61-7

Composed around the twenties of the 1700s, this concerto reflects the contemporary German style of Graupner, Telemann and Endler, while remaining slightly inferior for counterpoint texture and orchestration, which excludes the viola and is based on the contrast between the 2 trumpets and violins.
The three movements see the use of a "fanfare" design, modeled on the chord of C major, and imitated by trumpets firstly, and then by violins. There is a very brief Adagio, intended as a break for trumpet players, and a more cheerful and clearly italian finale, where the dialogue between trumpets and violins is very close and even more difficult, as the trumpet players required a particular skill in the high register...
Files:

partitura

4.50€

parti

5.50€

score + parts

10.00€
Copyright Edizioni Pian & Forte 2017 - AssociazioneProMusica - P.iva 09754000967 - Tutti i diritti sono riservati -
Cookie Policy
-
Privacy Policy