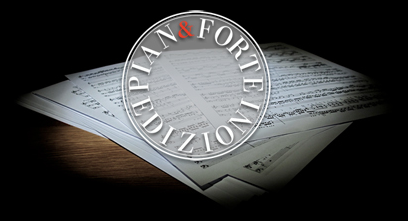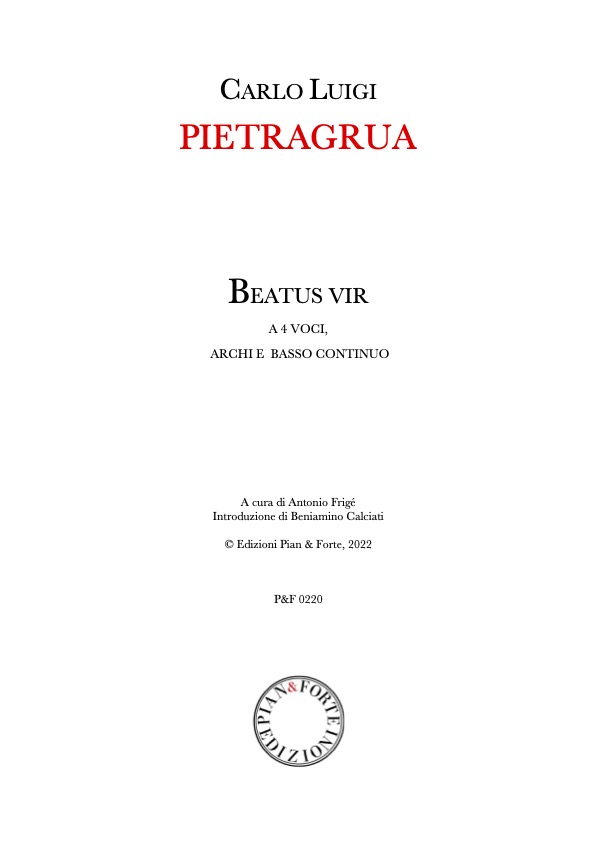 Beatus vir a 4 voci, Archi e Basso continuo
(Sacred vocal music)
Sächsische Landesbibliothek - Staats - und Universitätsbibliothek Dresden
Trascrizione a cura di Antonio Frigé
Introduzione di Beniamino Calciati

SMN 979-0-705102-47-5

45 Pagine

The Psalm "Beatus Vir" (number 111) belongs to that group of psalms most used within the Catholic liturgy, prescribed for Sunday Vespers and for various festivals. For this reason, it was used by various composers, especially in the Baroque era, both for liturgical and extra-liturgical purposes. In our case, the four-voice version with instruments composed by Pietragrua is very interesting. First of all from the point of view of the thematic and constructive choices. Scrolling through the score, it can be seen how this polyphonic composition, hides continuous alternation between freely invented blocks and blocks built through the harmonization of psalmodic tones, the choice of which is diversified according to the verses.
This type of composition represents an interesting choral and polyphonic amplification of the "alternatim" procedure, in which, to avoid monotony, the same psalm presented the alternation between sung verses, according to a psalmodic tone, and verses set in polyphony.
Files:

Partitura

10.00€

Parti

10.00€

score + parts

20.00€
Copyright Edizioni Pian & Forte 2017 - AssociazioneProMusica - P.iva 09754000967 - Tutti i diritti sono riservati -
Cookie Policy
-
Privacy Policy