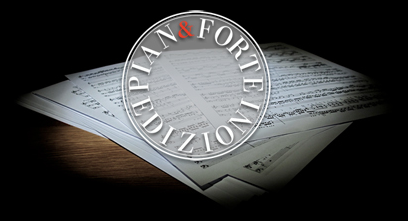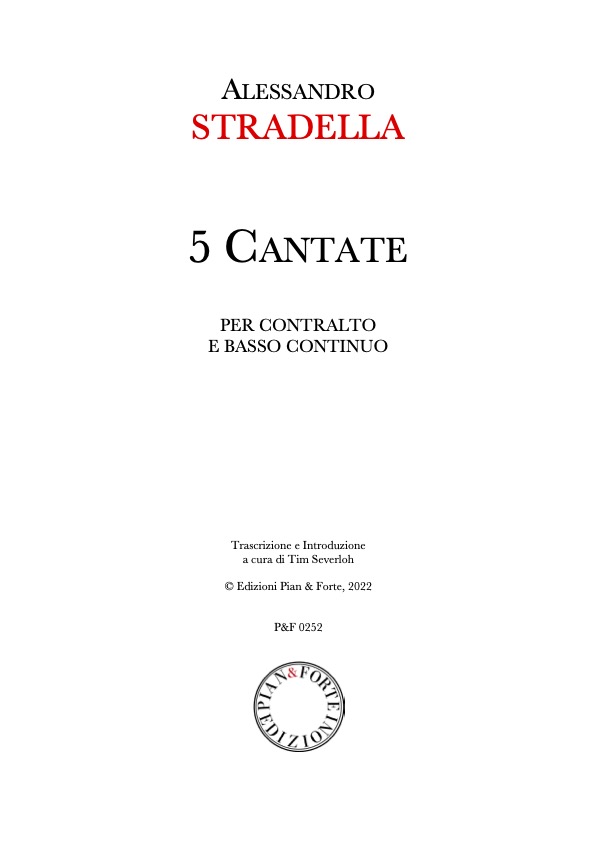 5 Cantate per contralto e basso continuo
(Secular vocal music)
Bibliothèque nationale de France D-14082
Trascrizione e Introduzione a cura di Tim Severloh

ISMN 979-0-705102-40-6

65 pagine

Stradella's career included periods of great success, fame, and productivity, but was also marred by personal troubles caused by multiple affairs and swindling, which sent him on the run from both his enemies and the authorities. His colorful life came to a brutal end when he was murdered on February 25, 1682 in Genoa. Despite his itinerant existence and having his life threatened several times, Stradella left a large and innovative body of work encompassing virtually every genre of his day. His music almost certainly had a major influence on the development of the form that was to become the concerto grosso. Cantatas for solo voice and basso continuo make up the largest and most significant part of his oeuvre.
These five cantatas for alto are part of a volume housed at the Bibliothèque nationale de France. The fact that Stradella increasingly makes use of the form of the da capo aria here seems to indicate that these are later compositions.
Files:

Partitura

10.00€
Copyright Edizioni Pian & Forte 2017 - AssociazioneProMusica - P.iva 09754000967 - Tutti i diritti sono riservati -
Cookie Policy
-
Privacy Policy