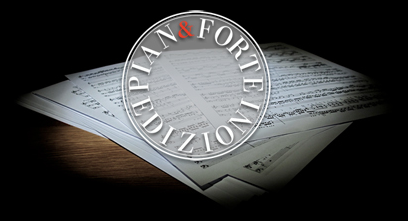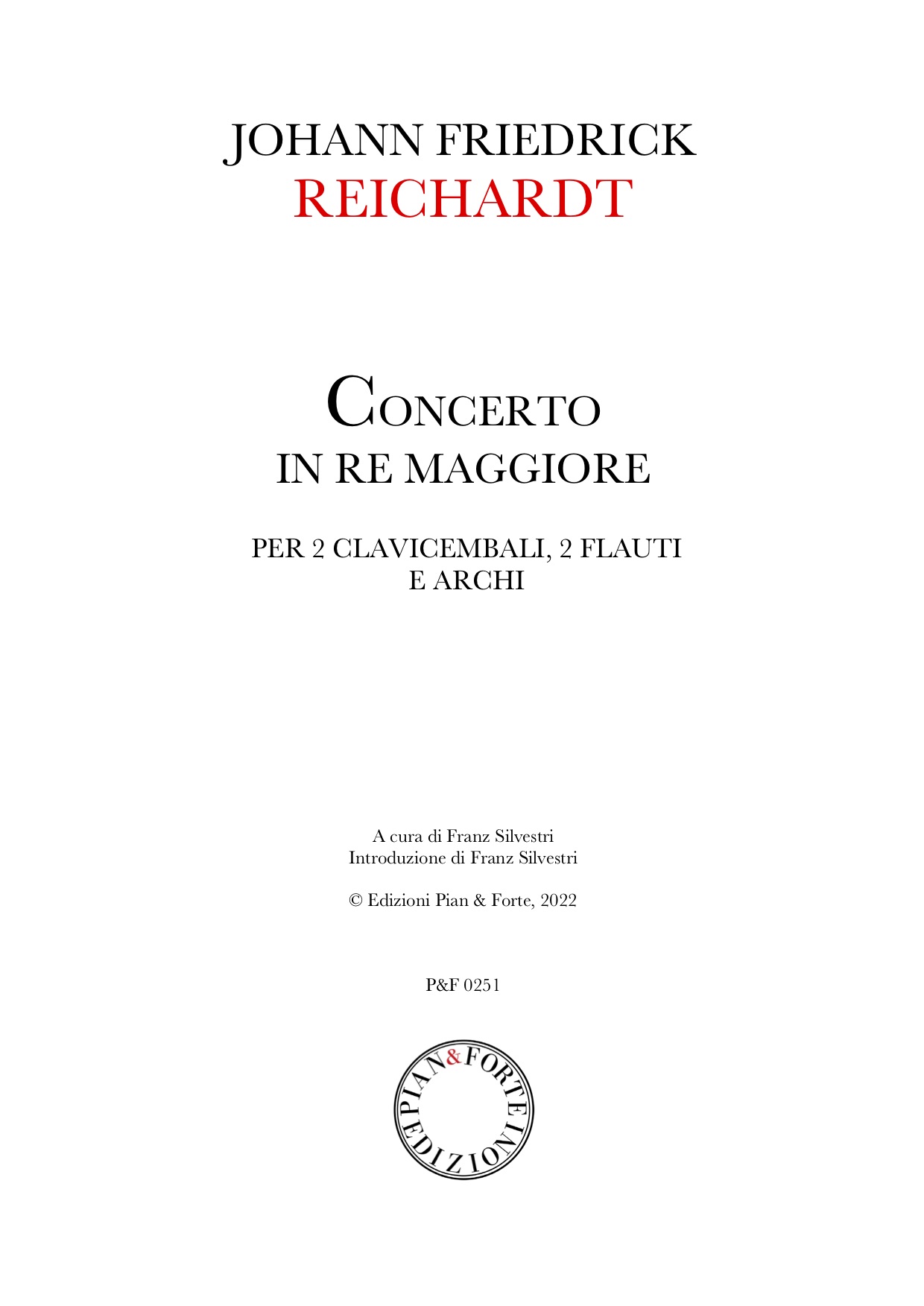 Concerto per 2 clavicembali, 2 flauti e archi
(Instrumental music)
Berlin, Staatsbibliothek zu Berlin - Preußischer Kulturbesitz, Musikabteilung (D-B) Mus.ms.18232
Trascrizione e Introduzione a cura di Franz Silvestri

ISMN 979-0-705102-39-0

112 pagine

Johann Friedrich Reichardt was born in Königsberg (today Kaliningrad) on 25 November 1752 and died in Giebichenstein, near Halle, on 27 June 1814.
He was not only a composer but also a writer on areas such as music, politics and literature.
His father Johann (1720-1780) was the last representative of a generation of great lutenists, and was his first teacher. Within a short time the son became a prodigy on the violin, the lute and in singing (he sang while accompanying himself on the lute). Barely ten years old he was already an accomplished player of the violin and keyboard instruments.
His father was not his only teacher: he studied under J. F. Hartknoch and the organist C. G. Richter, who made him acquainted with the music of J. S. Bach and C. P. E. Bach. He was also in contact with F. A. Veichtner, a student of Franz Benda's.
Reichardt's university studies were more fragmentary: between his 15 and 18 years he was a student in Königsberg, without particular distinction.
His musical career started with tours that kept him busy for several years. In his first tour he was able to meet C. P. E. Bach, F. Benda, J. A. Hiller, and J. G. Naumann.
Files:

Partitura

10.00€

Parti

6.00€

score + parts

16.00€
Copyright Edizioni Pian & Forte 2017 - AssociazioneProMusica - P.iva 09754000967 - Tutti i diritti sono riservati -
Cookie Policy
-
Privacy Policy