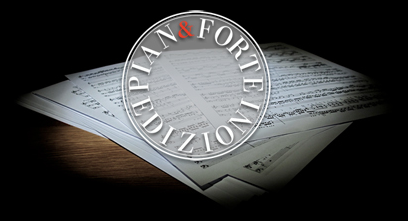 home
>
Instrumental music
> Concerto n.1 in Do maggiore op 15 per pianoforte e orchestra - riduzione per quintetto d'archi di D. Lebert - V. Lachner (Beethoven Ludwig van)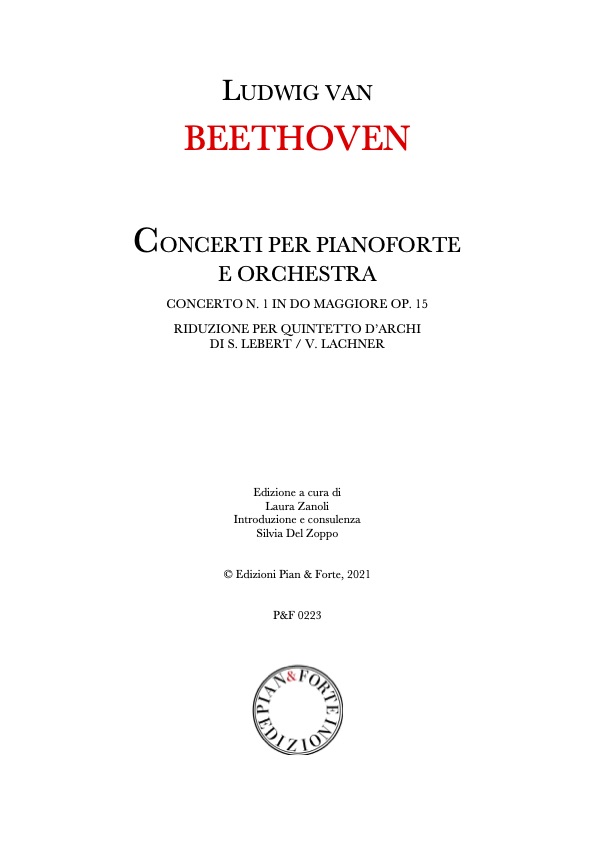 Concerto n.1 in Do maggiore op 15 per pianoforte e orchestra - riduzione per quintetto d'archi di D. Lebert - V. Lachner
(Instrumental music)
Edizione a cura di Laura Zanoli
Introduzione e consulenza Silvia Del Zoppo

ISMN 979-0-705102-09-3

66 pagine

The Pianoforte Concertos of Beethoven are herewith presented to the public, in an Arrangement which admits of their performance with the original Orchestral parts, or with a simpler and more convenient accompaniment, namely, with String-quintet (if possible with multiplied parts), or with a Second Piano-forte. We hope, by means of the latter substitutes for the original Accompaniment, to materially assist in furthering the usefulness and enhancing the enjoyment of these works, in Music Schools and other Institutions, in private Concerts, and the like. But the manner in which we have treated the Principal (Solo) part itself, apart from the above Arrangements, cannot fail to be advantageous to the study and performance of these works. The Pianoforte Concertos of Beethoven grew out of those which Mozart produced; and, although the last two certainly evince an eminence of development far beyond that which the former works attained, still, the first two especially, are intimately related to and connected with them. For this reason, all that was said in the Preface to our Arrangement of Mozart's Concertos, with reference to the treatment of Embellishment in Music, and in justification of other modifications of the Original Version, will also apply here; we deem it therefore sufficient to refer the player to the same.
In this edition also, the Original Version of the Solo pert is distinguished by larger notes from the modifications of the Arranger and the directions regarding the manner of execution, and from the passages representing or indicating the Orchestral parts. Nevertheless, we must not neglect to mention a diversity in the treatment of certain of these Concertos, ae far as regards our reproduction of the Tutti, and the general arrangement of the whole.
Files:

Parti staccate

10.00€
Copyright Edizioni Pian & Forte 2017 - AssociazioneProMusica - P.iva 09754000967 - Tutti i diritti sono riservati -
Cookie Policy
-
Privacy Policy