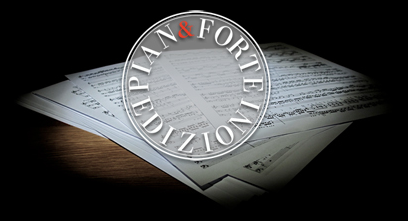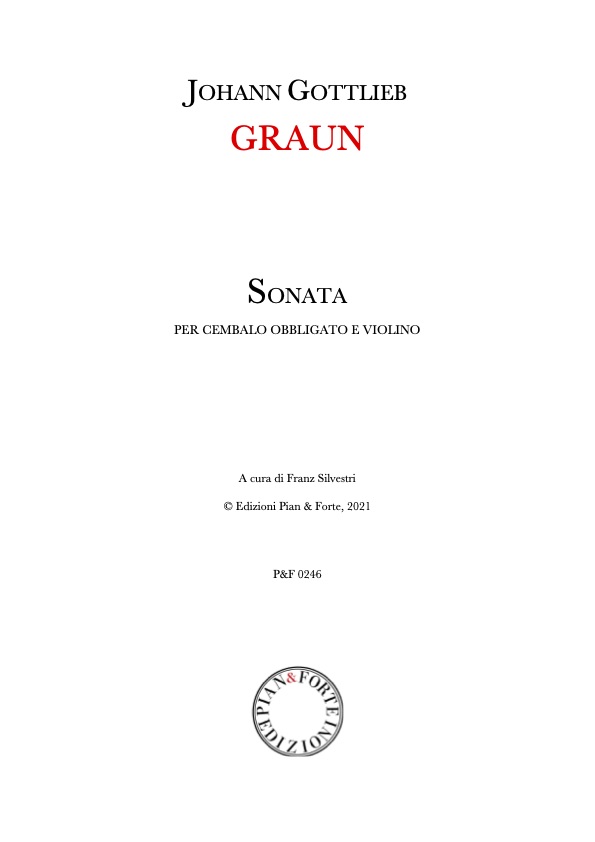 Sonata per Cembalo obbligato e Violino
(Instrumental music)
Universitäts-und Landesbibliothek Darmstadt
Trascrizione a cura di Franz Silvestri
Introduzione di Franz Silvestri

ISMN 979-07-05102-33-8

12 pagine

The Sonata for violin and harpsichord of the present edition belongs to the Merseburg period, where, over the standard yearly salary of 306 Thalers, Gran got an additional 43 Thalers and 18 Groschen for new compositions.
The extant copy can be dated in 1760 and is today in Darmstadt. The trio texture (with obbligato harpsichord) is very simple and appears to be destined to teaching, with a low level of difficulty. The work consists of four movements (Allegro/Aria/Plaisenterie/Vivace) composed with a taste obviously influenced by Italian-style sonatas.
The range of the keyboard allows to play the work also on a small harpsichord. The violin score does not reach over the third position. It is interesting that he scored as a third movement a Plaisenterie (Scherzo).

Files:

Partitura

4.00€

Perte di violino

4.00€

score + parts

8.00€
Copyright Edizioni Pian & Forte 2017 - AssociazioneProMusica - P.iva 09754000967 - Tutti i diritti sono riservati -
Cookie Policy
-
Privacy Policy