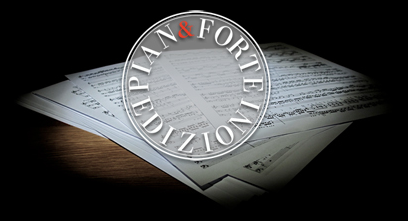 home
>
Sacred vocal music
> Risvegliare metalli sonori - Aria per Contralto, due Trombe e Basso continuo (Caldara Antonio)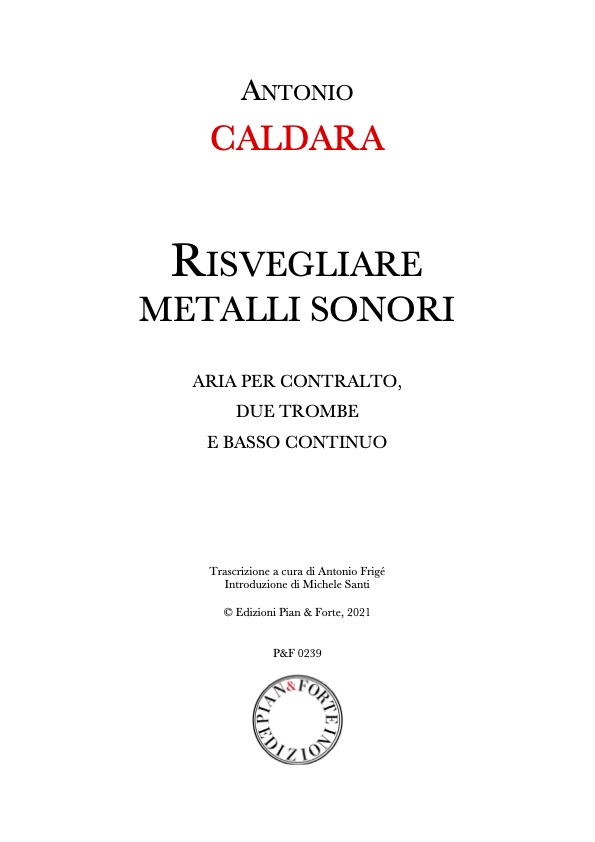 Risvegliare metalli sonori - Aria per Contralto, due Trombe e Basso continuo
(Sacred vocal music)
Österreichische Nationalbibliothek (A-Wn) Mus.Hs. 17051/1.3-5
Trascrizione a cura di Antonio Frigé
Introduzione di Michele Santi

ISMN 979-0-705102-26-0

11 pag.

The aria Risvegliare metalli sonori is taken from the oratorio La Caduta di Gerico (libretto by A. Gargieria), composed in Vienna in 1719. The concertante trumpets in C, typical for Caldara, dialogue with the alto voice, going up with agility to the 15th harmonic. The bass continuo accompanies the belligerant text, recalling the sound of war trumpets that announce battles and horrors, in the charateristic place of the warrior use of the trumpet. The instrumental soloists alternate between themselves and with the voice, proposing chromaticism and arpeggios typical of the trumpet language in the clarino register.
Files:

Partitura

5.00€

Parti

5.00€

score + parts

10.00€
Copyright Edizioni Pian & Forte 2017 - AssociazioneProMusica - P.iva 09754000967 - Tutti i diritti sono riservati -
Cookie Policy
-
Privacy Policy