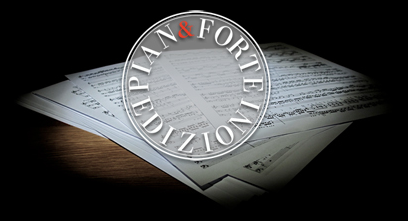 home
>
Secular vocal music
> Vivi, regna e godi in pace - Aria per Contralto, Tromba, Archi, due oboi, fagotto e Basso continuo (Caldara Antonio)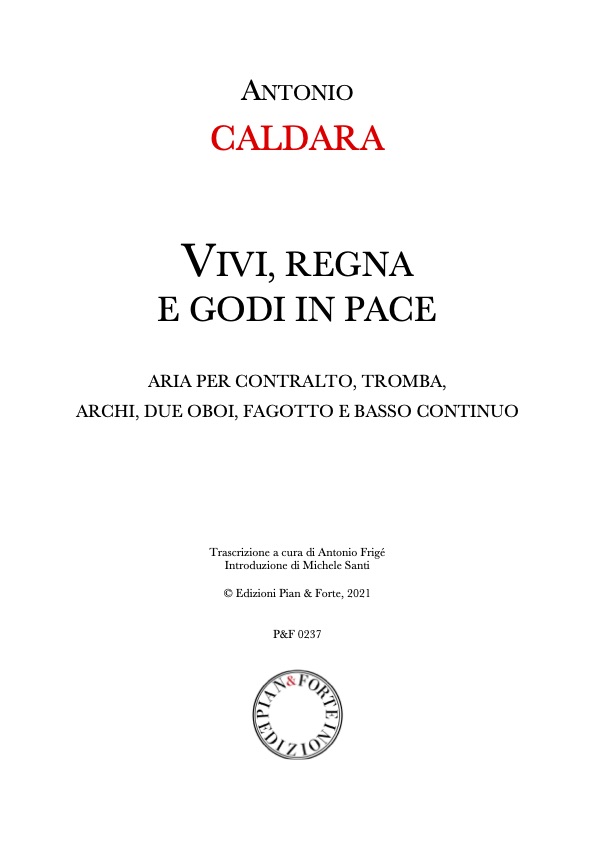 Vivi, regna e godi in pace - Aria per Contralto, Tromba, Archi, due oboi, fagotto e Basso continuo
(Secular vocal music)
Österreichische Nationalbibliothek (A-Wn) Mus.Hs. 17051/1.3-5
Trascrizione a cura di Antonio Frigé
Introduzione di Michele Santi

ISMN 979-0-705102-24-6

15 pag.

The aria Vivi, regna e godi in pace is taken from the theatrical celebration La Contesa de' numi (libretto by G. Prescimonio), composed and performed for the birthday of the emperor Charles VI of Augsberg in the Moravian castle of Znaim (today Znojmo in the Czech Republic) in 1723. The trumpet soloist dialogues with the alto voice accompanied by the string orchestra (violins I, II and viola), two oboes and the bass continuo, in which also appears a part for the bassoon. The employment of the clarino, adhering to the proposed text, is clearly celebrational of the powerful ruler. The tuning of the trumpet in C, the extensive employment of the trill and agile chromaticism mark the style of Caldara.

Files:

Partitura

5.00€

Parti

5.00€

score + parts

10.00€
Copyright Edizioni Pian & Forte 2017 - AssociazioneProMusica - P.iva 09754000967 - Tutti i diritti sono riservati -
Cookie Policy
-
Privacy Policy