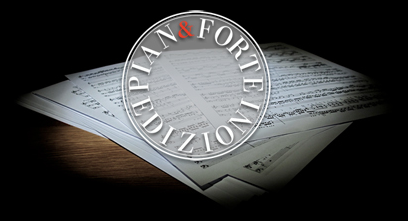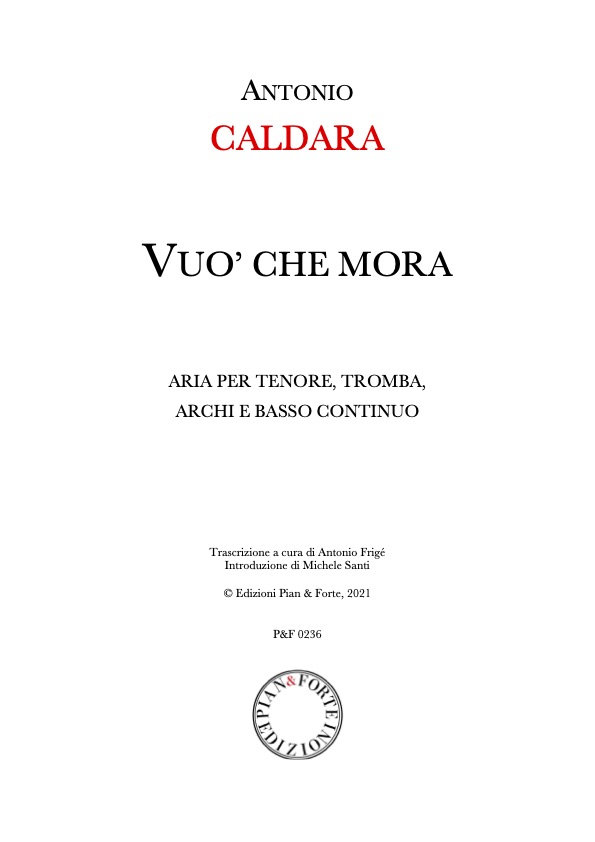 Vuo' che mora - Aria per Tenore, Tromba, Archi e Basso continuo
(Sacred vocal music)
Österreichische Nationalbibliothek (A-Wn) Mus.Hs. 17051/1.3-5
Trascrizione a cura di Antonio Frigé
Introduzione di Michele Santi

ISMN 979-0-705102-23-9

15 pag.

The aria Vuo' che Mora is taken from the oratoria Ester (libretto by E. Fozio), composed in Vienna in 1723. The trumpet soloist in the key of C, much used by Caldara, dialogues with the tenor (type of voice less used by him with respect to his prefered alto voice) accompanied by the orchestra in three parts (violins I, II and viola) and bass continuo. The text is clearly destined for religious use and the soloist instrument alternates for the voice, reproposing figures typical of the trumpet language in the clarino register, to which is added the extensive employment of the trill and chromaticism.
Files:

Partitura

5.00€

Parti

5.00€

score + parts

10.00€
Copyright Edizioni Pian & Forte 2017 - AssociazioneProMusica - P.iva 09754000967 - Tutti i diritti sono riservati -
Cookie Policy
-
Privacy Policy