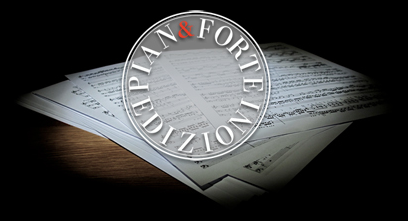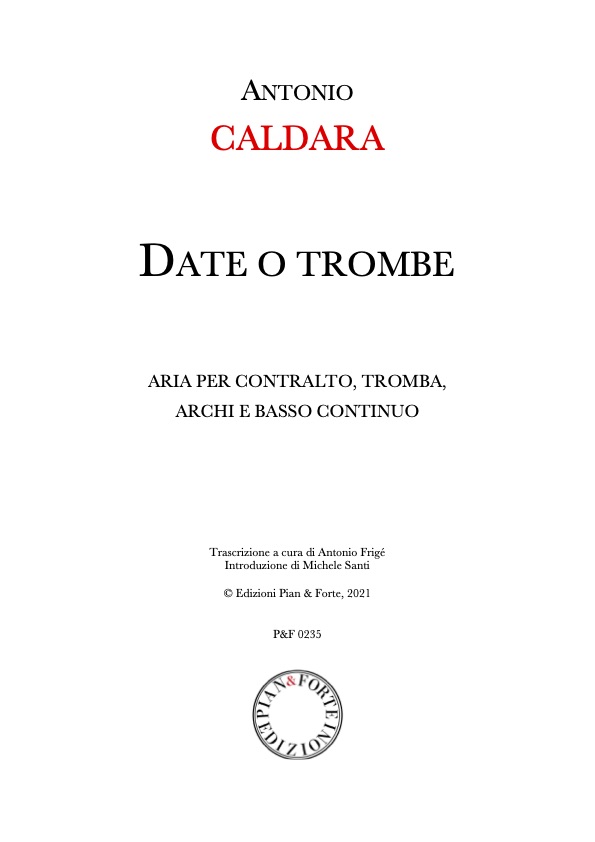 Date o trombe - Aria per Contralto, Tromba, Archi e Basso continuo
(Secular vocal music)
Österreichische Nationalbibliothek (A-Wn) Mus.Hs. 17051/1.3-5
Trascrizione a cura di Antonio Frigé
Introduzione di Michele Santi

ISMN 979-0-705102-22-2

11 pag.

The aria Date o trombe is taken from the opera Gianguir, libretto by Apostolo Zeno, composed in Vienna in 1724. The trumpet soloist dialogues with the alto voice accompanied by the string orchestra in four parts with bass continuo, charateristic of Caldara's style. The belligerent text invokes the sound of the war trumpet announcing victory, in line with the rhetoric characterizing the specific use of the trumpet. The soloist alternates with the voice reproposing figures typical to the trumpet language in the clarino register. The trumpet is in C and it goes up with agility to the 15th harmonic without skimping on the use of chromatism on the acute harmonics.
Files:

Partitura

5.00€

Parti

5.00€

score + parts

10.00€
Copyright Edizioni Pian & Forte 2017 - AssociazioneProMusica - P.iva 09754000967 - Tutti i diritti sono riservati -
Cookie Policy
-
Privacy Policy