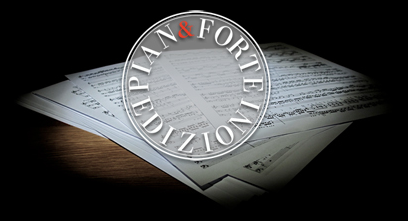 home
>
Secular vocal music
> La libertà contenta - Cantata a 2 voci (Soprano e Contralto), 2 violini e basso continuo (Caldara Antonio)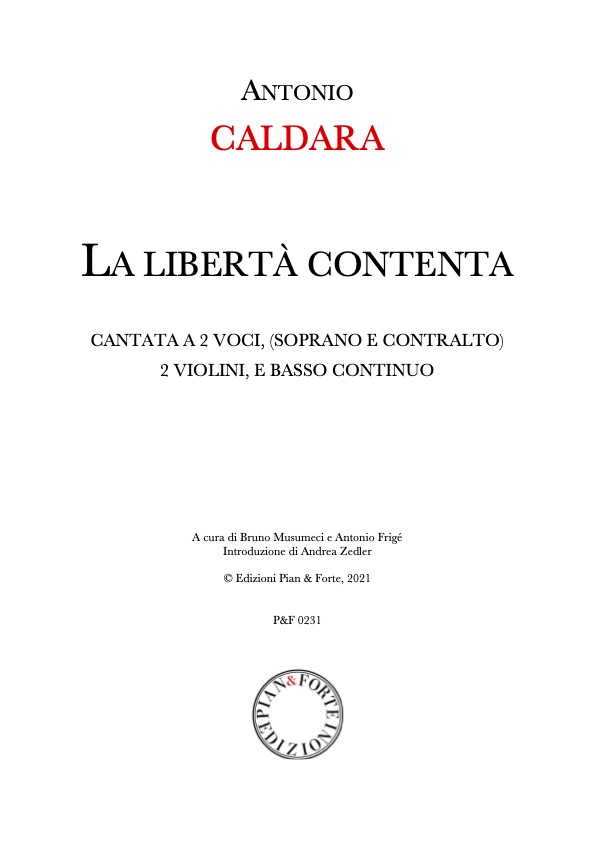 La libertà contenta - Cantata a 2 voci (Soprano e Contralto), 2 violini e basso continuo
(Secular vocal music)
Santini-Bibliothek (Münster, Santini-Bibliothek (D-MÜs SANT Hs 770)
Trascrizione a cura di Bruno Musumeci e Antonio Frigé
Introduzione di Andrea Zedler

ISMN 979-0-705102-19-2

73 pag.

The cantata is one of the longest compositions in the repertoire for the Prince. It consists of fourteen text sections, opening with an instrumental sinfonia and concluding with a duet by the two protagonists Clori and Tirsi. A survey of the texts that Caldara set to music for Ruspoli between 1709 and 1716 immediately reveals their clear orientation towards the Arcadian-pastoral theme. Ruspoli, himself a member of the Accademia dell'Arcadia, thus placed himself ostentatiously in the tradition of this influential literary academy, and offered its members a weekly stage for years with the conversazioni in front of a Roman and international audience. Some academy colleagues were responsible for the textual basis of Caldara's compositions; nevertheless, a clear attribution of the texts to an author is only possible in exceptional cases.

Files:

Partitura

7.00€

Parti

11.00€

score + parts

18.00€
Copyright Edizioni Pian & Forte 2017 - AssociazioneProMusica - P.iva 09754000967 - Tutti i diritti sono riservati -
Cookie Policy
-
Privacy Policy