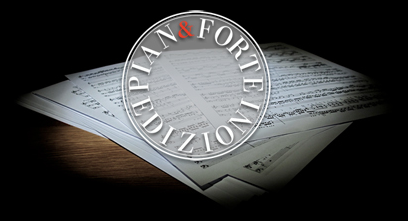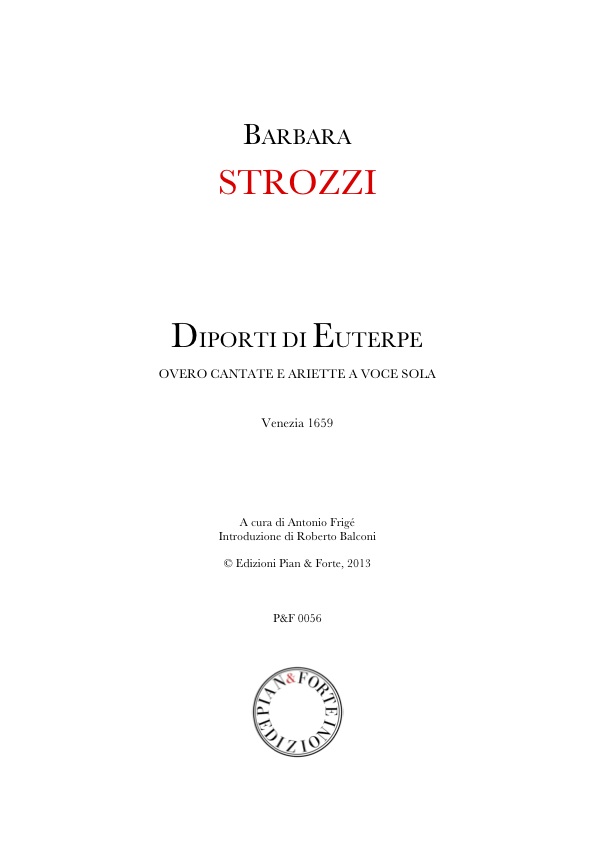 Diporti di Euterpe
(Secular vocal music)
Museo internazionale e Biblioteca della musica di Bologna
Cantate e ariette a voce sola (Soprano)

Trascrizione a cura di Antonio Frigé
Introduzione di Roberto Balconi

87 pag.

ISBN 978-88-98342-55-6

In the field of Seventeenth-Century composers, Barbara Strozzi (Venice 1619 – Padova 1677) was among those who published the greatest number of works. Between 1644 and 1664 eight collections of her compositions were printed, almost exclusively of the profane genre, from madrigals to cantatas; a corpus of notable size if compared to that of other composers active around the middle of the Seventeenth-Century, making Strozzi the woman composer who received the most acknowledgement and fame of her epoch. Adopted daughter, and in all probability illegitimate child, of the poet and librettist Giulio Strozzi (cited in a testamentary document of the Venetian writer as "elective daughter"), born of his faithful servant Isabella Garzoni, Barbara was first singer, then author. The Genoan writer Gian Vincenzo Imperiale, in a travelogue dated 1 November 1635 wrote: "In the evening we went to the house of Signor Giulio Strozzi, man of great cultivation, where we heard his adopted daughter sing music with such art that she was esteemed one of the muses of Parnassus"...
Files:

partitura

14.00€
Copyright Edizioni Pian & Forte 2017 - AssociazioneProMusica - P.iva 09754000967 - Tutti i diritti sono riservati -
Cookie Policy
-
Privacy Policy