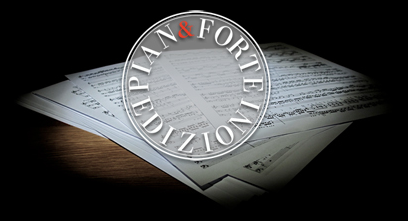 home
>
Secular vocal music
> Nulla bada destrier generoso - Aria per Contralto, Tromba, Archi e Basso continuo (Caldara Antonio)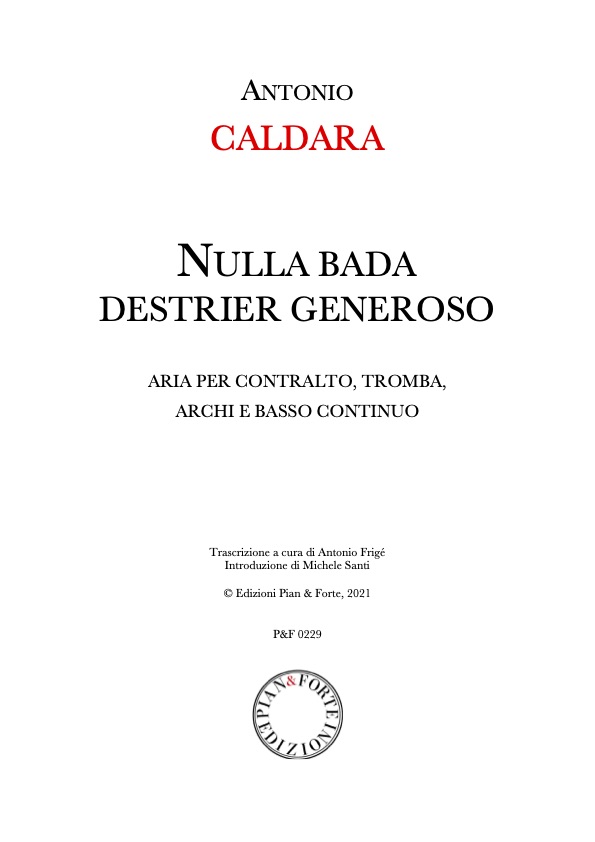 Nulla bada destrier generoso - Aria per Contralto, Tromba, Archi e Basso continuo
(Secular vocal music)
Österreichische Nationalbibliothek (A-Wn) Mus.Hs. 17051/1.3-5
Trascrizione a cura di Antonio Frigé
Introduzione di Michele Santi

ISMN 979-0-705102-17-8

17 pag.

The Aria Nulla Bada Destrier Generoso is from the opera I Due Dittatori, libretto by Apostolo Zeno, performed for the first time at the Court Chapel of Vienna on 4 November 1726.
The trumpet soloist dialogues with the alto accompanied by the string orchestra in four parts with basso continuo, characteristic of the style of Caldara. The text proposes important themes from Greek mythology and the soloist instrument alternates with the voice proposing figures that are typical of the trumpet language in the clarino register, introducing and exchanging figures in the warrior use of the trumpet. The size of the trumpet is in C and it goes with agility up to the 16th harmonic (D) not skimping on the extended employment of the trill on the highest harmonics, to imitate the neigh of the amazing steed, the protagonist in that specific musical moment.
Files:

Partitura

5.00€

Parti

5.00€

score + parts

10.00€
Copyright Edizioni Pian & Forte 2017 - AssociazioneProMusica - P.iva 09754000967 - Tutti i diritti sono riservati -
Cookie Policy
-
Privacy Policy