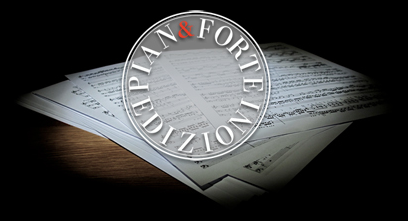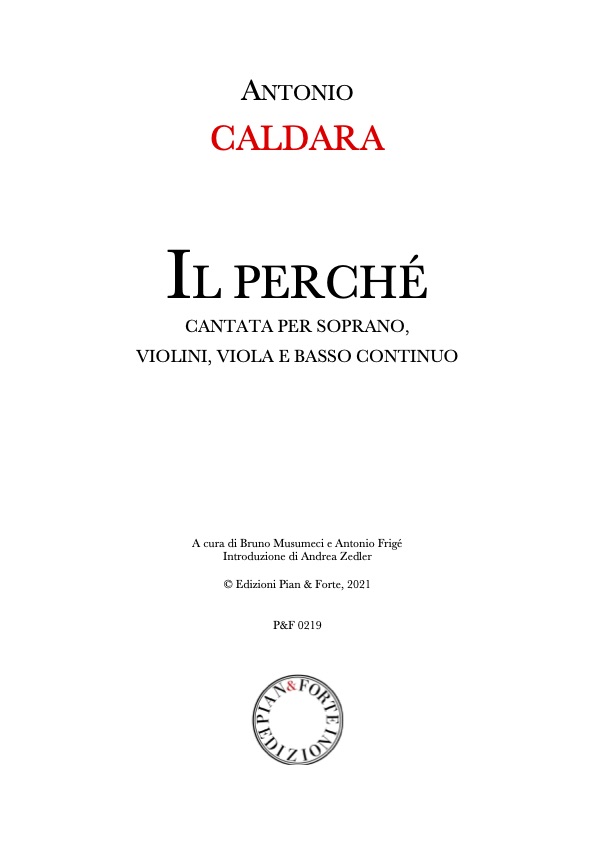 Il perché - Cantata per soprano, violini, viola e basso continuo
(Secular vocal music)
Santini-Bibliothek (Münster, Santini-Bibliothek (D-MÜs SANT Hs 780)
Trascrizione a cura di Bruno Musumeci e Antonio Frigé
Introduzione di Andrea Zedler

ISMN 979-0-705102-08-6

43 pagine

The cantata for soprano voice, violins, viola and basso continuo Il perché, which is now kept in the Santini Collection in the Diözesanbibliothek in Münster (D-MÜs SANT Hs 780), is the earliest surviving cantata from the repertoire composed for Prince Ruspoli. The completion of the cantata copy is dated 23 June 1709 and was made by Francesco Antonio Lanciani, who worked for years as a music copyist for the House of Ruspoli. According to the anonymous text, the cantata is in five parts and has the sequence aria-recitative-aria-recitative-aria. A survey of the texts that Caldara set for Ruspoli between 1709 and 1716 immediately reveals their clear orientation towards the Arcadian- pastoral theme. Ruspoli, himself a member of the Accademia dell'Arcadia, thus placed himself ostentatiously in the tradition of this influential literary academy, and also offered its members a weekly stage for years with the Conversazione in front of a roman and international audience. Some academy colleagues were responsible for the textual basis of Caldara's compositions; nevertheless, a clear attribution of the texts to an author is only possible in exceptional cases.
Files:

Partitura

6.00€

Parti

12.00€

score + parts

18.00€
Copyright Edizioni Pian & Forte 2017 - AssociazioneProMusica - P.iva 09754000967 - Tutti i diritti sono riservati -
Cookie Policy
-
Privacy Policy