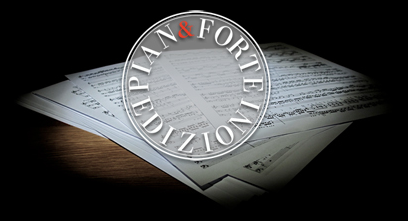 home
>
Secular vocal music
> Il Rinaldo - Cantata a 4 voci - 2 Soprani, Alto e Basso (2 Violini e basso continuo) (Melani Alessandro)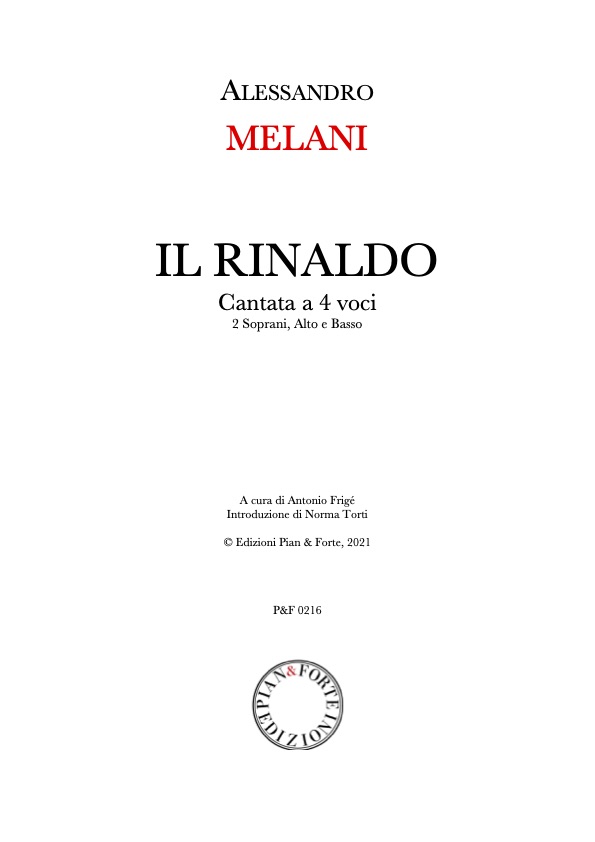 Il Rinaldo - Cantata a 4 voci - 2 Soprani, Alto e Basso (2 Violini e basso continuo)
(Secular vocal music)
Bibliothèque Nationale de France, Département de la Musique (F-Pn) D-7864
Trascrizione a cura di Antonio Frigé
Introduzione di Norma Torti

96 pag.

ISMN 979-0-705102-05-5

Il Rinaldo (Cantata à 4) presents the argument of the Paladino Rinaldo and of his deeds for the liberation of the holy sepulchre. The libretto of this cantata, conserved in three manuscripts, is from Pietro Cenciani. The manuscript copy that contains in complete is dated from between 1680 and 1700, and is located in Paris in the Bibliothèque Nationale.

Files:

Partitura

10.00€

Parti

6.00€

score + parts

16.00€
Copyright Edizioni Pian & Forte 2017 - AssociazioneProMusica - P.iva 09754000967 - Tutti i diritti sono riservati -
Cookie Policy
-
Privacy Policy