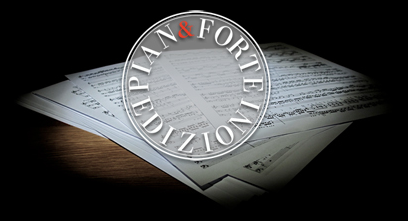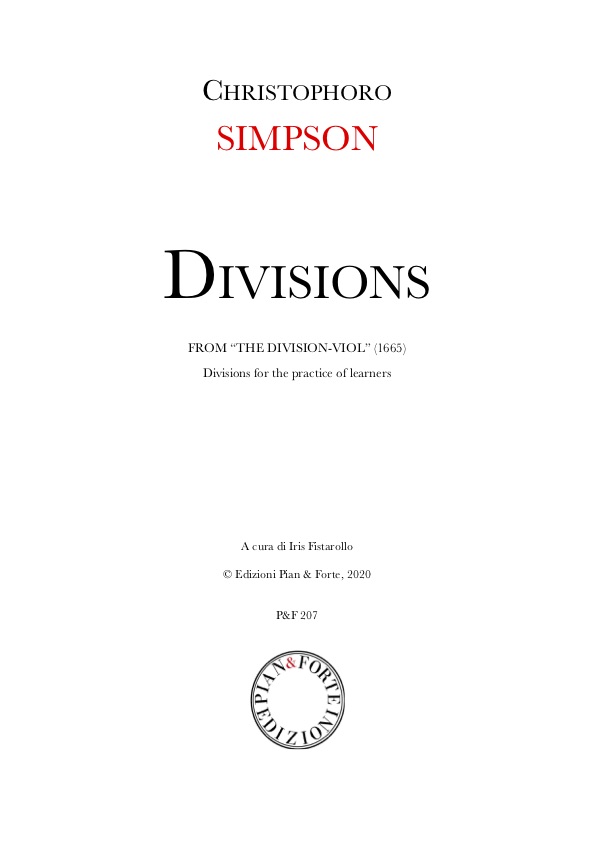 Divisions (from "The division-viol")
(Instrumental music)
Printed by William Godbid, London 1665
A cura di Iris Fistarollo

ISMN 979-0-705083-97-2

39 pag.

Simpson is known as the most important English writer of music of his time. Many esteemed composers wrote appreciation verses to his work The Division-Viol, such as Jenkins, Coleman, Locke, Purcell who referred to it as «the most Ingenious Book I e'er met with upon this Subject», and Sir Roger L'Estrange (who licensed the second edition) as «the Clearest, the most Useful, and Regular Method of Introduction to Musick that is yet Extant, and one of the best Tutors in the world». The success of this treatise was so high valued that it was printed in 1665 in London, and again, revised, in 1667, with parallel Latin and English texts "to make it useful at Home as well as abroad". At some point between 1645 and 1649, Simpson went to live under the protection of Sir Robert Bolles, who also became a friend and patron: as the dedication said, the Civil War brought many difficulties and calamities to those who lived this not-so-Wealth period. It was Sir Robert's son, John, who was "the chief occasion" for the writing of The Division-Violist.

Files:

Partitura

6.00€
Copyright Edizioni Pian & Forte 2017 - AssociazioneProMusica - P.iva 09754000967 - Tutti i diritti sono riservati -
Cookie Policy
-
Privacy Policy