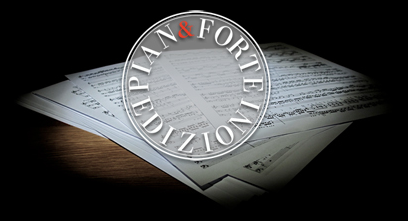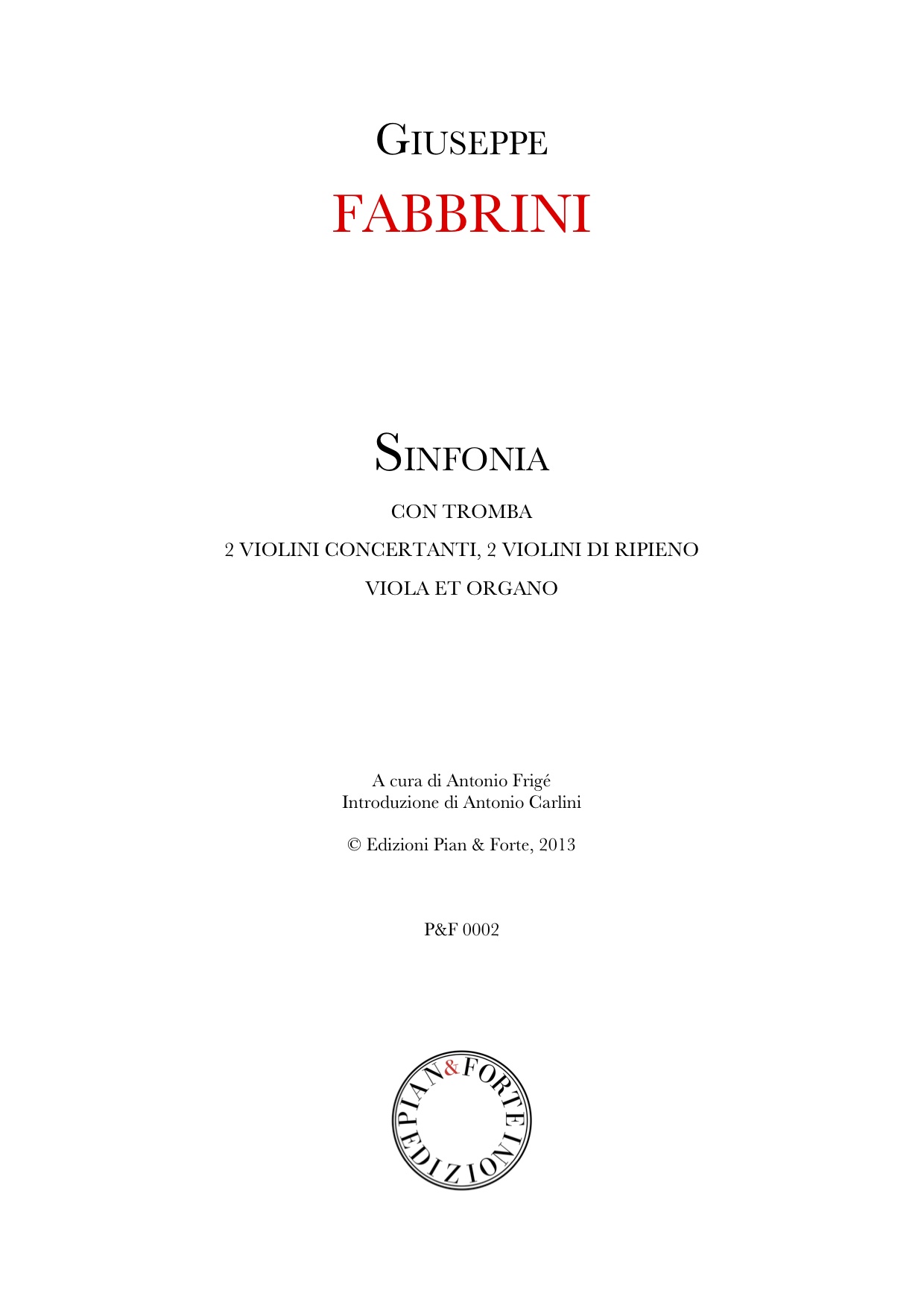 Sinfonia con Tromba, archi e b.c.
(Instrumental music)
Sächsische Landesbibliothek - Staats - und Universitätsbibliothek Dresden
Sinfonia con Tromba, 2 violini concertanti, 2 violini di ripieno, viola et organo

Trascrizione a cura di Antonio Frigé
Introduzione di Antonio Carlini

19 pag.

ISBN 978-88-98342-01-3

Operas, oratorios, masses: every time we glance at the musical activity of the baroque era, enormous quantities of music come forth; the every-day requirements for new scores induced a nearly continuous musical output. Churches, theaters, private homes, accademies and colleges: music was made everywhere, provided by a multitude of eminent professionals in the ars combinatoria of sound, of whose work today's market has only recovered a small share. It should not be surprising, then, if the name of Giuseppe Fabbrini draws a blank to most people: he is the author of the Sinfonia for trumpet, 2 concertane violins, 2 orchestral violins, viola and organ that we publish here. On the other hand, during his lifetime he was not completely unknown: born in Siena in the first half of the Seventeenth-Century, he was organist and maestro di cappella of the cathedral there for more than twenty years, from 1685 to 1708 (his year of death), teacher and composer at the prestigious Tolomei College where the youth of the Italian aristocracy was educated. Founded by the Sienese count Celso Tolomei, the school was directed by Gesuit priests - to whose order Fabbrini probably belonged - always first in line in the establishment of educational persuits built on ludical (alias theatrical) methods.
Files:

partitura

4.00€

parti

4.00€

score + parts

8.00€
Copyright Edizioni Pian & Forte 2017 - AssociazioneProMusica - P.iva 09754000967 - Tutti i diritti sono riservati -
Cookie Policy
-
Privacy Policy