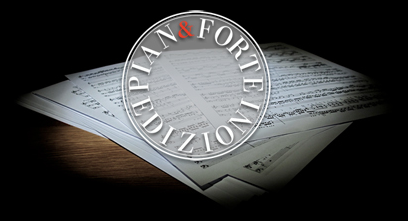 home
>
Instrumental music
> Sonate a tre - due violini, violoncello col basso per l'organo - Opera prima (Bianchi Giovanni)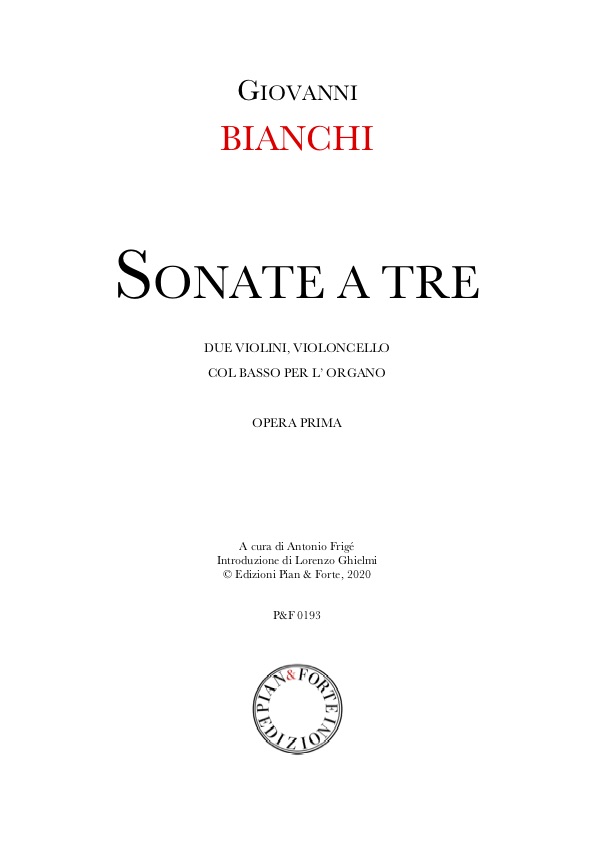 Sonate a tre - due violini, violoncello col basso per l'organo - Opera prima
(Instrumental music)
Bibliothèque nationale de France, département Musique, VM7-1123
Trascrizione a cura di Antonio Frigé
Introduzione di Lorenzo Ghielmi

ISMN 979-0-705083-81-1

125 pag.

Little is known of the Italian master Giovanni Bianchi, except that, according to the Biographie universelle des musiciens (1860) by François-Joseph Fétis, he was born in Ferrara c. 1660, and settle early in Milan. In his opus I he called himself «violinista milanese». Later he played at the court of San Gottardo a Palazzo, at least in 1711 and 1720, when his name appears in lists of instrumentalists. Two collections of his work survive: Opus I consists of twelve «Sonata a tre, due Violini e Violoncello col Basso per l'Organo»; Opus II is a set entitled «Sei Concerti di chiesa a quatro, due Violini Viola & Violoncello col Basso per l'Organo e sei Sonate a Sonata a tre, due Violini e Violoncello col Basso per l'Organo».
The first edition of Opera I was printed in Modena by the publisher Rosati in 1697 with a dedication to the nobleman Giovanni Somaglia, amateur of cello. A few years later, the publisher Estienne Roger republished the same collection in Amsterdam.
The sonatas are all, with the exception of Sonata IV, in four movements and follow the patterns of the Corellian church sonata, with the prevalence of harmonic writing for slow movements and a polyphonic texture for the Allegro sections. The cello rarely departs from the basso continuo, enriching the bass line with some further rhythmic gestures.
Their publication in modern edition is intended as a contribution to the rediscovery of the Milanese musical heritage which, even at the end of the seventeenth century, saw many musicians active in the field of instrumental music, forerunners of the well-known season of eighteenth-century symphony.


Files:

Partitura

15.00€

Parti

15.00€

score + parts

30.00€
Copyright Edizioni Pian & Forte 2017 - AssociazioneProMusica - P.iva 09754000967 - Tutti i diritti sono riservati -
Cookie Policy
-
Privacy Policy