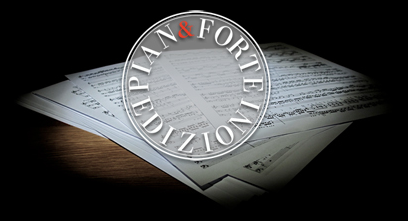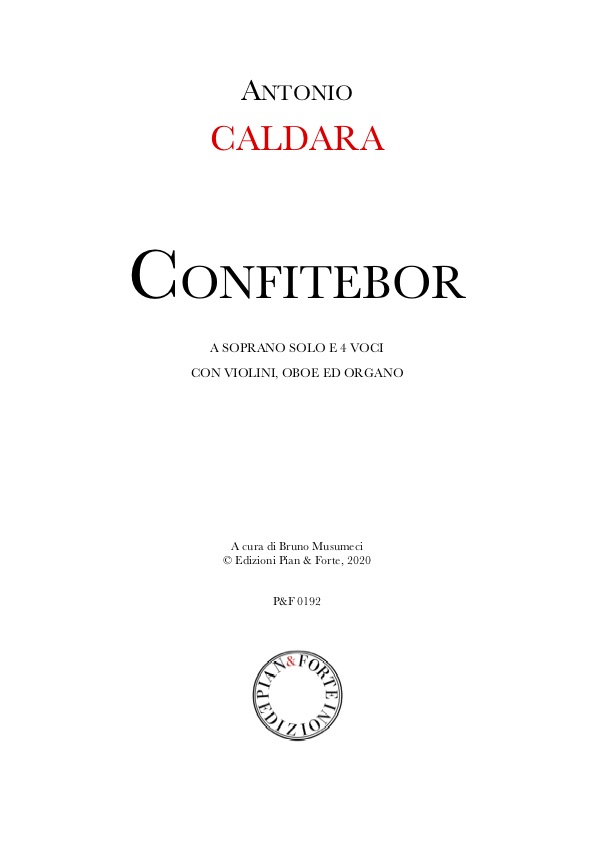 Confitebor a Soprano solo e 4 voci, con violini, oboe ed organo
(Sacred vocal music)
The British Library (GB-Lbl) Add. 31550
Trascrizione a cura di Bruno Musumeci

ISMN 979-0-705083-80-4

79 pagine

Antonio Caldara (1670-1736) is a key figure of the European music of the seventeenth and eighteenth centuries. Born in Venice, the cradle of the Italian 1600s, he began to work very young as a singer in the choir of San Marco. He quickly became distinguished as a violoncellist, but his activity as composer made him famous and procured positions for him in Mantova (from 1699), then in Rome for the Prince Ruspoli (from 1709), finally in Vienna, as second choir master from 1716 until his death in 1736. Caldara was the author of 78 dramatic works, 42 oratorios, and numerous other sacred and secular music, and he takes his place at the top level of the musical life across two centuries together with Alessandro Scarlatti, Stradella, Corelli and Händel. His production, unfortunately a great part of it is forgotten, was then greatly appreciated. For example, he was defined by Nicolas Bernier as "The most celebrated Italian master of the period".
This piece was composed in the period in which Caldara was in Rome: there he had the oboists of Venice (who played instruments at about 440 Hz) at his disposal while in Rome the organs were tuned almost a lower tone. Therefore the part of the oboe is written one tone below.
Files:

Partitura

10.00€

Parti

5.00€

score + parts

15.00€
Copyright Edizioni Pian & Forte 2017 - AssociazioneProMusica - P.iva 09754000967 - Tutti i diritti sono riservati -
Cookie Policy
-
Privacy Policy