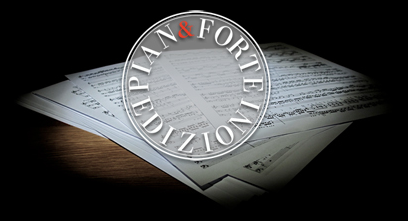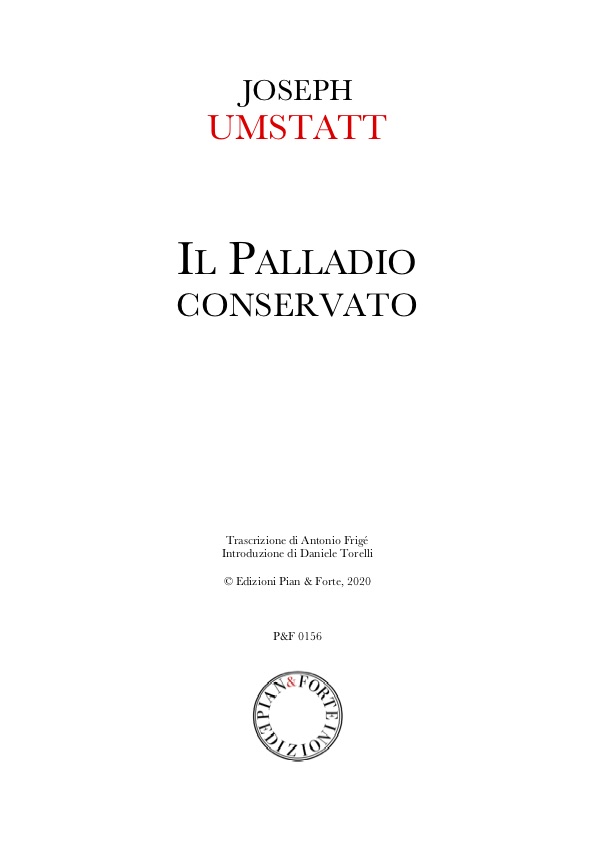 Il Palladio conservato
(Other)
Sächsische Landesbibliothek - Staats- und Universitätsbibliothek Mus.3341-L-1
Trascrizione a cura di Antonio Frigé
Introduzione di Daniele Torelli

ISMN 979-0-705083-75-0

109 pag.


The composer Joseph Umstatt (Vienna, 5 febbraio 1711 – Bamberg, 24 maggio 1762) is certainly not among the more commonly performed in our country of Italy. Despite a solid reputation among his contemporaries, built on a remarkable artistic production, biographical details have emerged only in quite recent years. The second son of the painter Johann Georg Umstatt also active at the Slovak house of Esterházy in Cseklìs (today's Bernolákovo), the young Joseph received a humanistic training at the Jesuit Gymnasium in Trnava from 1727 to 1730, although at the same time he was already active as organist of Count Mikulás Esterházy. From 1732, and at least until 1736, he was musicus in the chapel of the Archbishop Count Imre Esterházy in Bratislava, while his first compositions are ascribed to the year 1734. Subsequently, between 1741 and 1747 his name appeared regularly as Capellmeister, as Magister and Prefectus musicae in the ambit of the intense musical activity experienced at the various residences of Count Johann Leopold Dietrichstein, a continuator of a rich artistic and musical family tradition since the early seventeenth century, characterized by a strong focus on Italian music.

Files:

Partitura

12.00€

Parti

10.00€

score + parts

22.00€
Copyright Edizioni Pian & Forte 2017 - AssociazioneProMusica - P.iva 09754000967 - Tutti i diritti sono riservati -
Cookie Policy
-
Privacy Policy