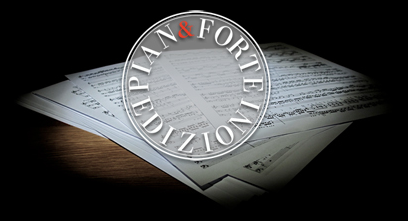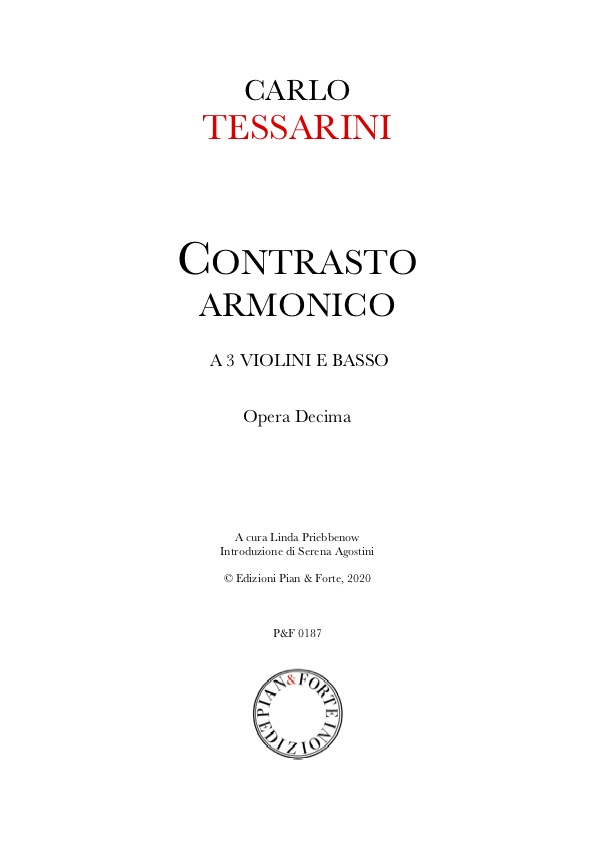 Contrasto armonico a 3 violini e basso - Opera Decima
(Instrumental music)
Bibliothèque nationale de France, département Musique, VM7-1708
Trascrizione a cura di Linda Priebbenow
Introduzione di Serena Agostini

ISMN 979-0-705083-74-3

89 pag.

"For all musicians who are lazily entering middle age, I lovingly invoke: Saint Tessarini, pray for us!"
The lively testimony by Jacob Wilhelm Lustig (a German organist active in Groeningen) reveals a small and unique but consistent opinion about the composer from Rimini who was present in various prominent cities of music in Europe, travelling from Brno to Paris, from Venice to Urbino and Rome, from England to Holland. Recently compiled, thanks to the efforts of professors Roberto Giuliani and Gianandrea Polazzi and the musicologist Paola Besutti, the catalogue of Tessarini's compositions highlights his particularly intense activity as a composer, and, in the words of Professor Besutti, he is a true and real musicological reservoir, both for the quantity and for the quality of his compositions.
Carlo Tessarini had obtained not only the applause but also the esteem of the musicians and publishers of Europe, both thanks to an intense compositional activity that he maintained until reaching old age, and to the lively historical, musical and editorial context of his time.
Files:

Partitura

10.00€

Parti

10.00€

score + parts

20.00€
Copyright Edizioni Pian & Forte 2017 - AssociazioneProMusica - P.iva 09754000967 - Tutti i diritti sono riservati -
Cookie Policy
-
Privacy Policy