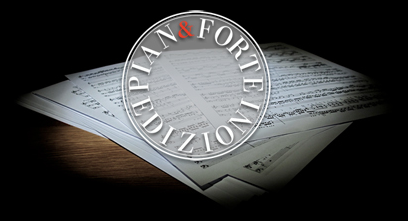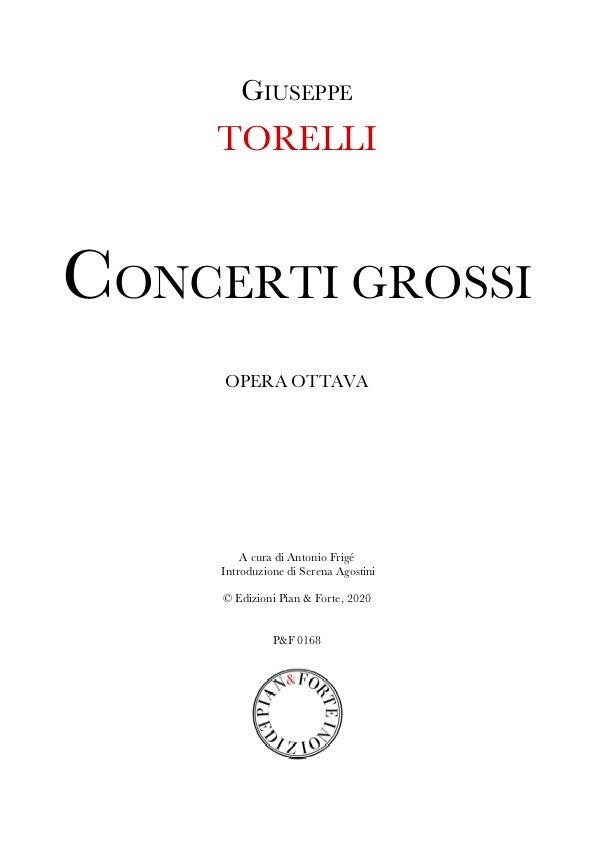 Concerti grossi - Opera ottava
(Instrumental music)
Museo internazionale e Biblioteca della musica di Bologna
Trascrizione a cura di Antonio Frigé
Introduzione di Serena Agostini

281 Pag.

ISMN 979-0-705083-68-2

The musical forms of violin music experienced a kaleidoscopic change during XVII century. Sonatas, toccatas, caprioccios, sinfonias are just a few examples of forms that, according to each composer, are used in different ways, changing also some characteristics in terms of instrumentation and composition. The meaning itself of word "concerto" changed step by step, evolving from the early XVII century idea to the specific meaning (and the specific form as well) belonging to the XVIII century italian instrumental music, where the violin will have the main role. While indicating at its birth the presence of instrumentalists along with voices, the word "concerto" will be used more and more during 1600 to define an instrumental sonata with solo sections; The description given by Michael Praetorius highlights the ethymology of the word: a juxtaposition between the orchestral parts.
In the second half of XVII century this term becomes appropriate to define the different roles of the two sections of the orchestra, thus reconciling the different groups of performers.
However, in the first half of XVII century, this kind of approach was already present in about 30 sonatas (according to Apel, 1990), forerunners of the baroque concerto, where the instruments play short solo phrases, and, sometimes, real solo sections. However, we need to wait for Giuseppe Torelli's opus VII (1696) to find the word "concerto" used in a more modern way. In his opus V Torelli had already suggested to multiply the number of performers per instrumental part, adding "I advise you that, where you will find the word 'solo' in these concertos, the section must be played by a single violin".
Files:

Partitura

30.00€

Parti

30.00€

score + parts

60.00€
Copyright Edizioni Pian & Forte 2017 - AssociazioneProMusica - P.iva 09754000967 - Tutti i diritti sono riservati -
Cookie Policy
-
Privacy Policy