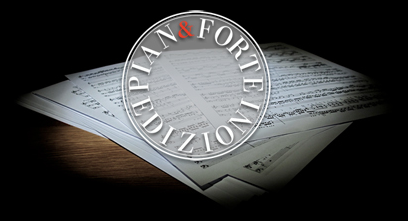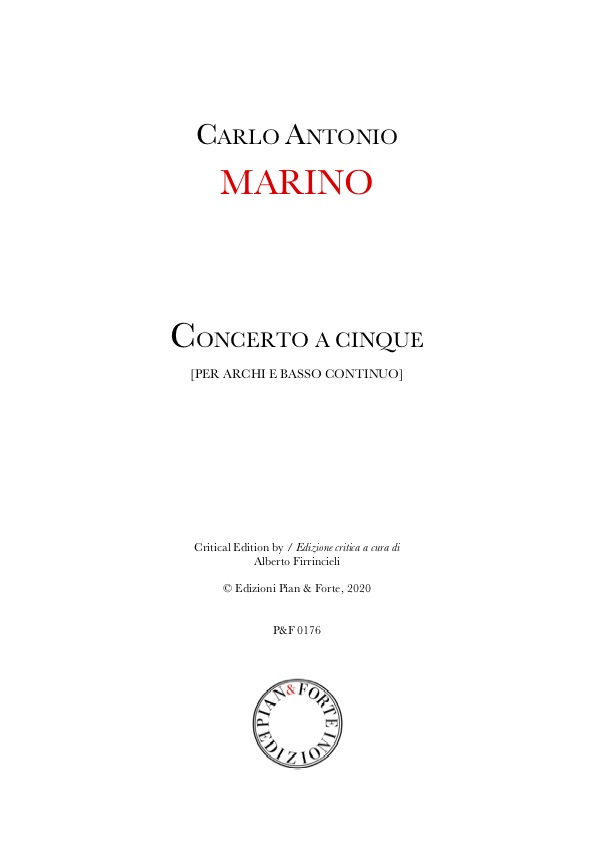 Concerto a cinque
(Instrumental music)
MANCHESTER, Central Library, Henry Watson Music Library
Critical Edition by Alberto Firrincieli

ISMN 979-0-705083-63-7

50 pag.

Carlo Antonio Marino's three concertos for strings have come to us in a handwritten form and are attributed to the aforementioned composer on the basis of the sentence "Concerto à 5 con due Violini Obbligati del Sig.re Carlo Marini" written on the first sheet of the manuscript of the Concerto a cinque.
Although these concertos are reported by both NEW GROVE and RISM as authentic, it is important to mention that these works should be considered dubious, as so far we do not have sufficient evidence to prove the attribution. The handwritten statement is not a satisfying proof and there is no mention of these concertos in any of the consulted sources. Having no data to chronologically place these manuscripts, it is reasonable to assume that these works may have been composed after the printed sets of trios sonatas, sonate a quattro, and a cinque that we already know, likely during the stay of Carlo Antonio Marino in Crema. The style and writing of these concerts, which is not dissimilar to the rest of the instrumental works of the composer, may support the hypothesis of attribution, however.

Files:

Partitura

7.00€

Parti

5.00€

score + parts

12.00€
Copyright Edizioni Pian & Forte 2017 - AssociazioneProMusica - P.iva 09754000967 - Tutti i diritti sono riservati -
Cookie Policy
-
Privacy Policy