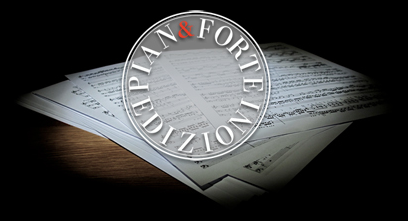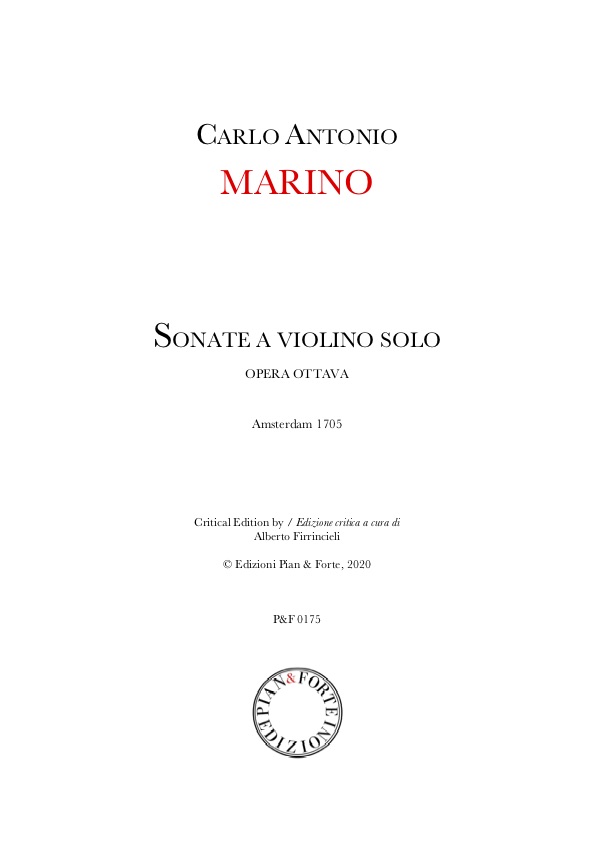 Sonate a Violino solo Opera Ottava
(Instrumental music)
VENEZIA, Conservatorio di Musica Benedetto Marcello, Fondo Torrefranca - BRUSSELS, Conservatoire Royal de Musique
Critical Edition by Alberto Firrincieli

ISMN 979-0-705083-62-0

144 pag.

His musical output was sizeable, at least during his time in Bergamo. When he was sixteen, he published his first set of sonatas. Totally, between 1687 and 1705 he published eight sets of compositions. Excluding his Opera Seconda and Opera Quinta, where respectively only violin second and violin first separate parts have survived, we now have six complete sets. There are mainly trio sonatas, and some Sonate a quattro and Sonate a cinque, then one set of sonatas for violin, and one set of cantatas for voice.
Files:

Partitura

15.00€

Parti

10.00€

score + parts

25.00€
Copyright Edizioni Pian & Forte 2017 - AssociazioneProMusica - P.iva 09754000967 - Tutti i diritti sono riservati -
Cookie Policy
-
Privacy Policy